Discussion Starter
•
#1
•
** 201

3

Car of the Month - Sept – Best

Red Ti

buron

**
Winner = PRTibby
Congratulations PRTibby~! Your car is the Car of the Month~!!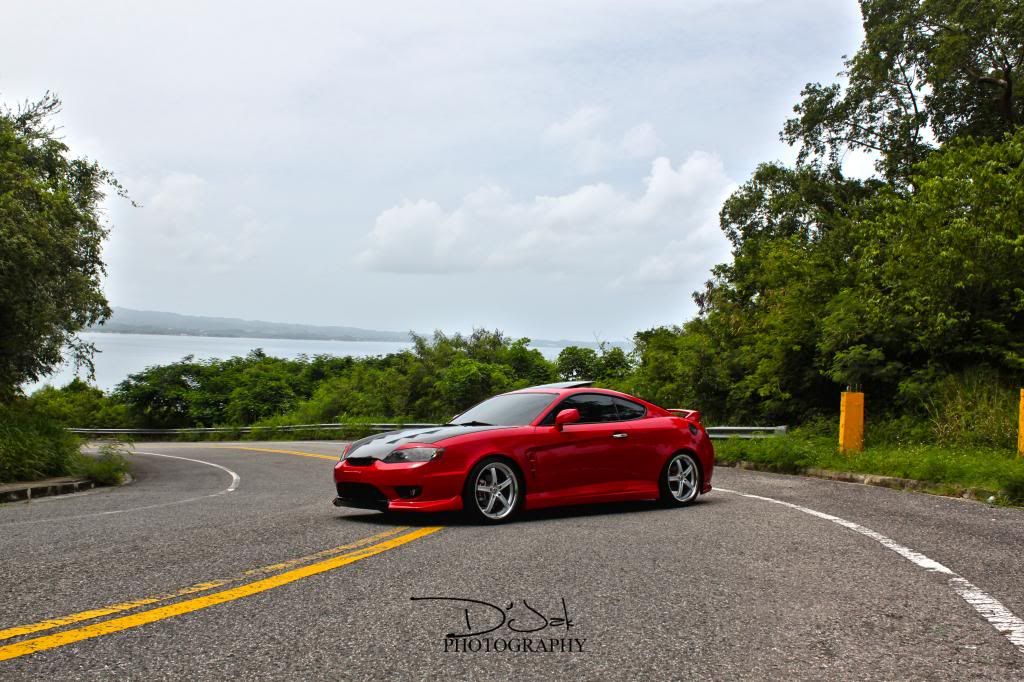 2003 GT V6 (6-speed)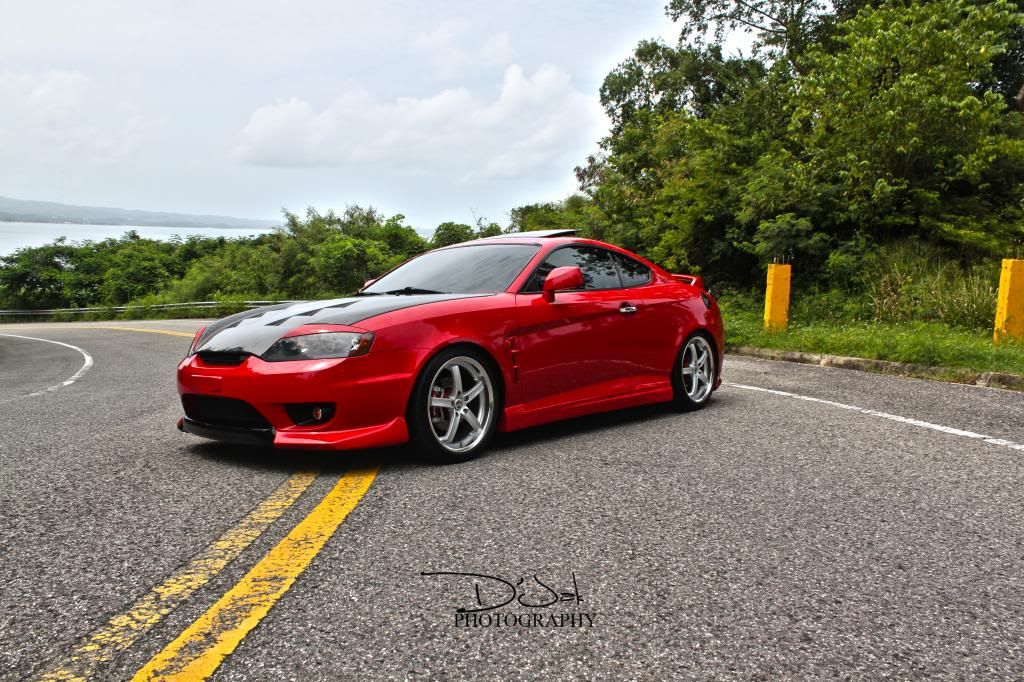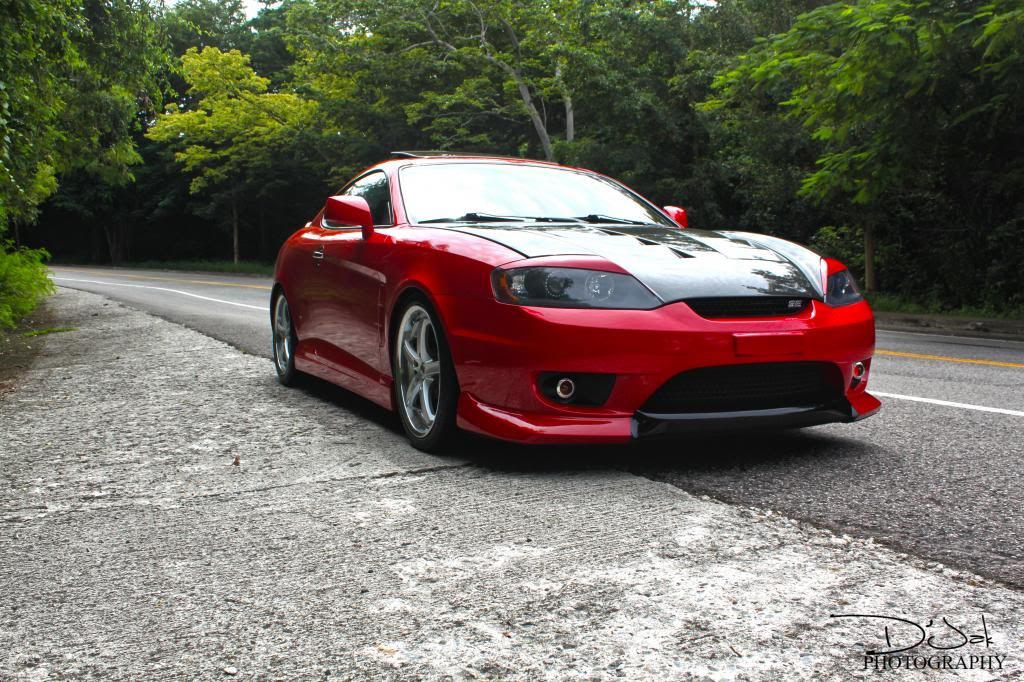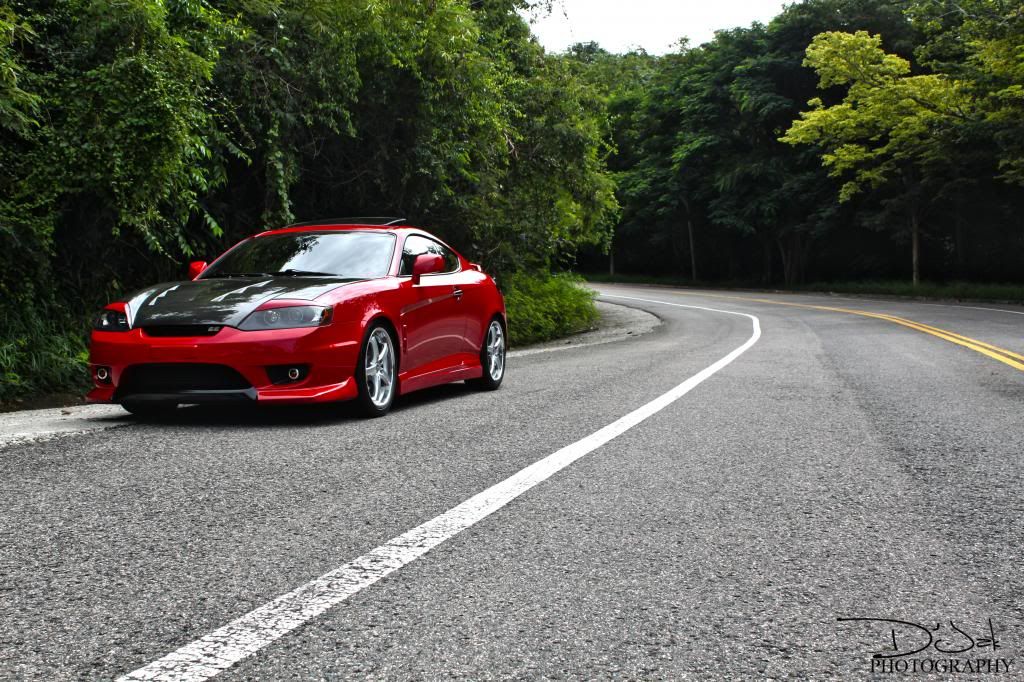 [/URL]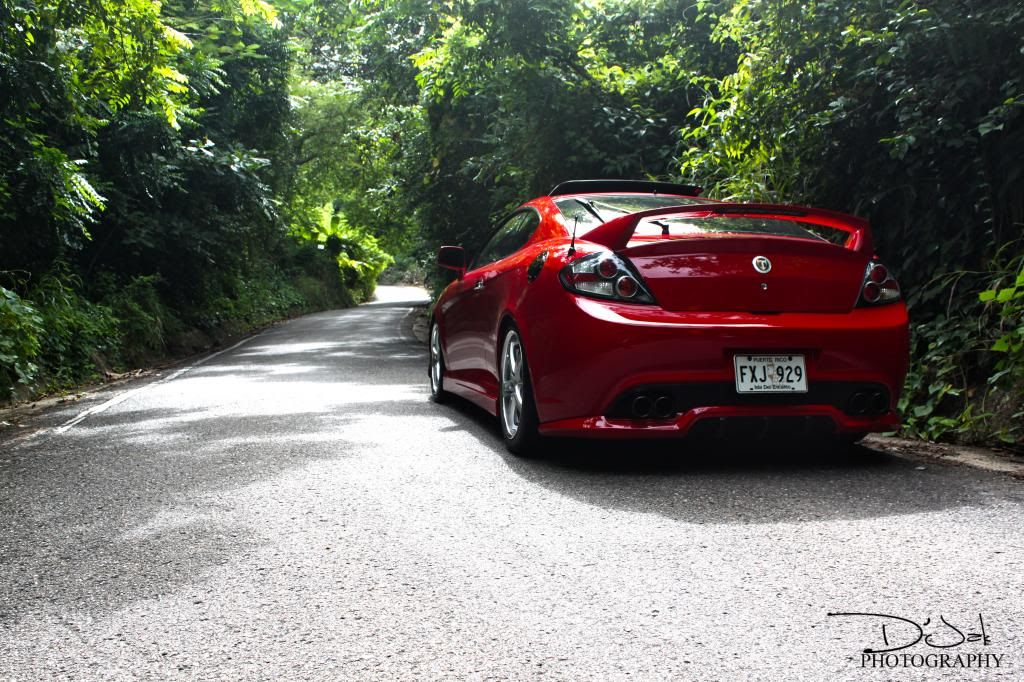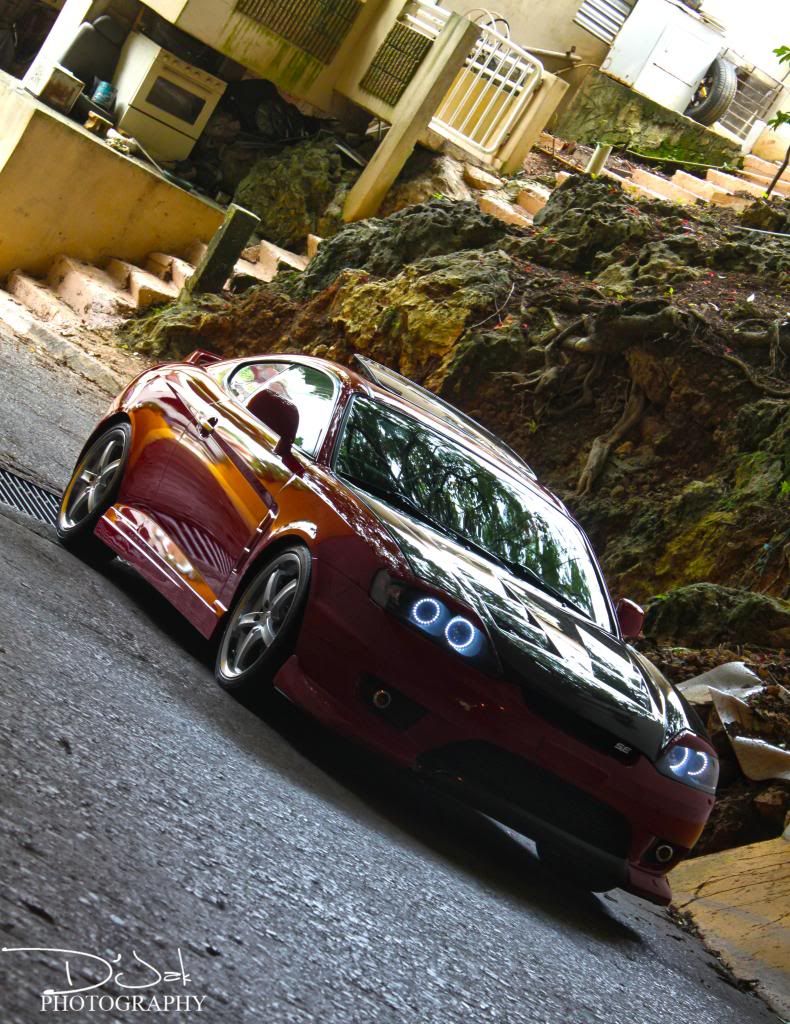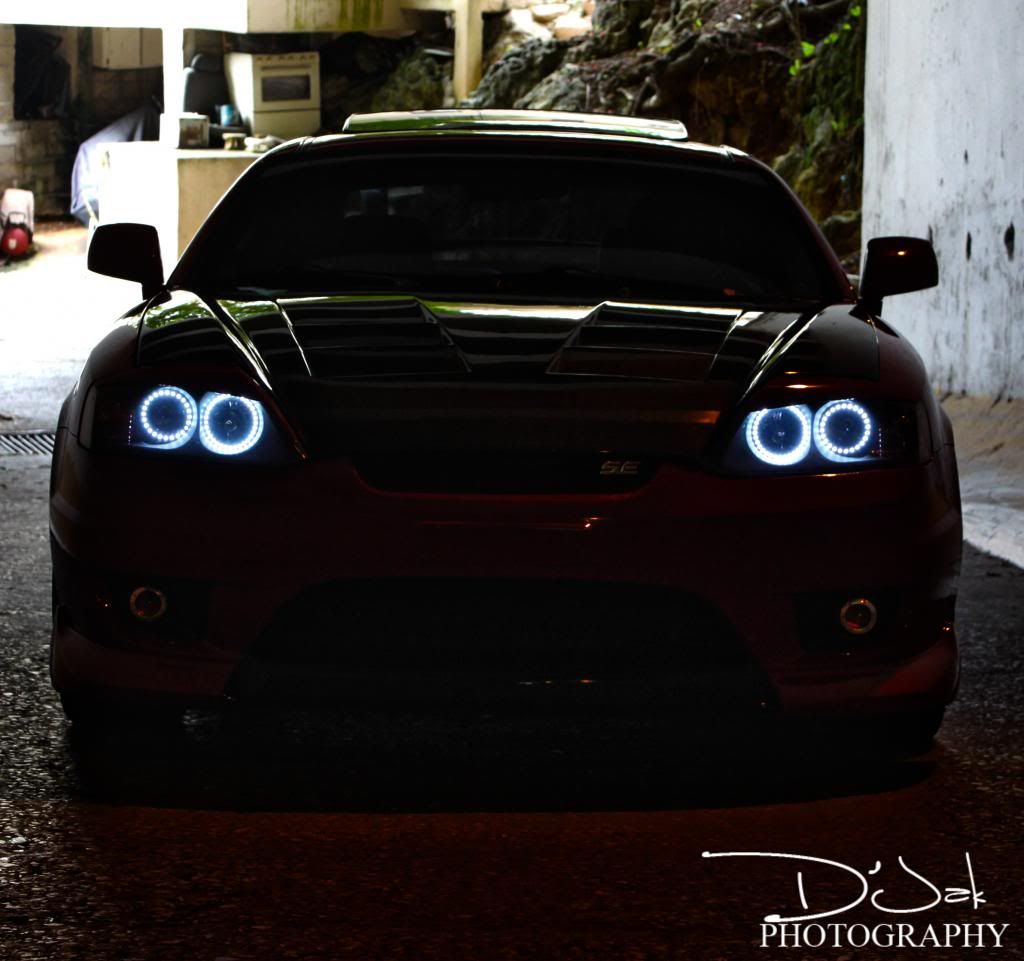 Modifications:
Exterior mods
:
ARK Short antenna
chrome door handles
red lug nuts
tiburon badge and gt v6 removed
18''x8 +45 offset Hyper silver Nogaro wheels
235 40 r18 silverstone tires
tuscani emblems
tuscani wheel caps
red calipers
NIA eyelids
tuscani 3rd brake light tint or viynil
Hid low 10k
diode dynamics white smd angel eyes wired to OEM fog switch
SE emblem on upper grille
F/L front Conversion (bumper,headlamps,Gills,Foglamps,Fog Surrounds,Fender liner)
05-06 Exos aluminum foglight rings
35% tint all around
5% tint on sunroof
3 way washer nozzel
upgraded wipers and size Michelin "steath" 22",18",rear 24"
FL2 rear conversion
painted gas cap Gloss black
M&S type A front lip
GT tech type 2 side skirts
VIS Terminator Carbon Fiber Hood
Led (hyper white) blubs for dome light and license plate
Genesis Coupe Ixion Rear diffusor modified to fit the tib
Interior:
tuscani door step plate
tuscani steering wheel badge
aluminum a/c dials from k-spec
tweeter rings
Aluminum Gauge Bezel and Fuel+Temp Rings
passanger side cup holder
74 1-5050 SMD (red bulb ignition ring SMD) from Diode Dynamics
aftermarket anti-theft system/alarm
Painted shifter surround carbon gréy
Painted inside door handel housing carbon grey
Painted plastic piece abové cluster carbon grey
Red line shift boot
aluminum A/C vent ring set + Ignition ring from SFR
silver F/L2 door handel and grip set
silver (gunmetal) window switches
Gunmetal radio Center Facia Panel
silver top f/l 6 speed shift knob
multigauge
aluminum multigauge bezel
Tuscani gauge bezel
Tuscani hatch plates
Tuscani under e brake piece
Red logo tiburon mats
Trunk tiburon mat
oem aluminum dead pedal
Red Led dash footwells wired to OEM fog switch
kdm Ash tray/coin holder ( goes inside the cupholder infront of armrest)
Audio
jvc radio
AUX cable
stock infinty system with sub woofer
Performance:
drill slotted brake rotors
Stage 2 spec clutch
Ark light flywheel
slave cylinder mod
ILT 6-2-1 headers(ebay)
Injen short ram intake
Modified Concept exhaust
Modified Concept quad tip mufflers
ralco sts
NGK irridium spark plugs
Optima red top battery
suspension
freedom design front strut bar
shark racing rear strut bar
Sharkracing Center strut/room bar
Megan Racing Lowering Springs(1.5 all around drop)
engine dress up:
engine plastics painted black with the 6 pack painted (07-08 tiburon carbon grey)
tuscani fuse cover box plate
tuscani maf cover
tuscani engine bay emblem
aluminum radiator hose sleve
aluminum vacum hose sleve
HRS aluminum oil cap(modified to fit)​
​