Mod List
Go Fast Stuff
-NGM Assassin Supercharger (MP90)
-NGM Ice Box
-NGM Budget Shortblock (lower compression)
-NGM Alcohol Injection Kit
-NGM Competition Valve Springs
-NGM 2.8in Supercharger Pulley
-NGM Mafterburner
-NGM Maf Extender
-NGM 190LPH Fuel Pump
-NGM 70mm TB
-NGM Adjustable FPR
-NGM Billet Front Motor Mount
-AEM CAI
-K&N Filter
-DC Headers
-Borla Exhaust (custom modified w/ larger piping and different muffler for SC application)
-Polished Fuel Rail
-Fuel Pressure Gauge
-Zeitronix Wideband
-Zeitronix Boost Sensor
-Zeitronix ZR-2 Wideband/Boost Gauge
-Greddy Oil Catch Can
-NGM 460cc Injectors
-NGK Spark Plug Wires
-NGK Spark Plugs (2 steps colder)
-MT 3015 Slicks for the Track (on Mustang Rims)
-NyTrex Triple Threat Nitrous System
Turn Fast Stuff
-Ksport Kontrol Pro Coilovers
-Progress Rear Sway Bar
-RRM SC Front Strut Bar
-RRM Rear Strut Bar
-EBC Yellowstuff Front Brake Pads
-EBC Yellowstuff Rear Brake Pads
-Bridgestone Potenza RE-01R 225/50/16
Look Good
-Chaos CF Hood
-Chrome Rims (you know you love em)
-Import Shark Tuner Antenna
-KDM Chrome Clear Cornered Headlights
-6k HID's in Highs and Lows
-Tuscani T's in overhead lights
-Custom T emblem on back
-Black Anodized Diamond Plate Floor mats with T cutout
-Passenger Side Cup Holder
-Red Out Tails
Sound Good
-2 JL 12W3V3 Subs
-Directed Audio 1000W Mono Amp
-Directed Audio 1200W 4 Channel Amp
-Directed Audio 10 Farad Capacitor
-2 Precision Power PC-690C 6X9
-2 Precision Power PC-650s 6.5 Component Speakers
-Custom 2 Seater Conversion
-Viper Alarm
-Remote Start
Coming Soon
-MP90 Supercharger
-3.5in CAI
-NGM 90mm TB
-460cc Injectors
Here is me with my car when I bought it. It only had CAI and rims at that time. I bought it the day after I returned to from Iraq and took out a small loan to help my credit score, I recently finished paying it all off.
And some more recent pics of the tib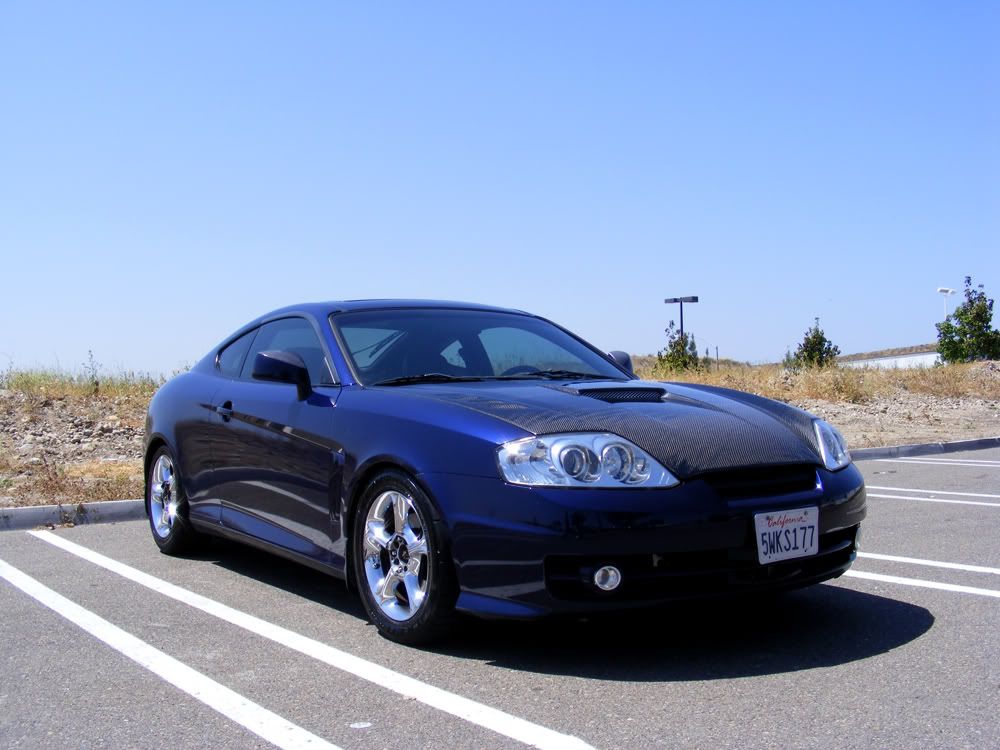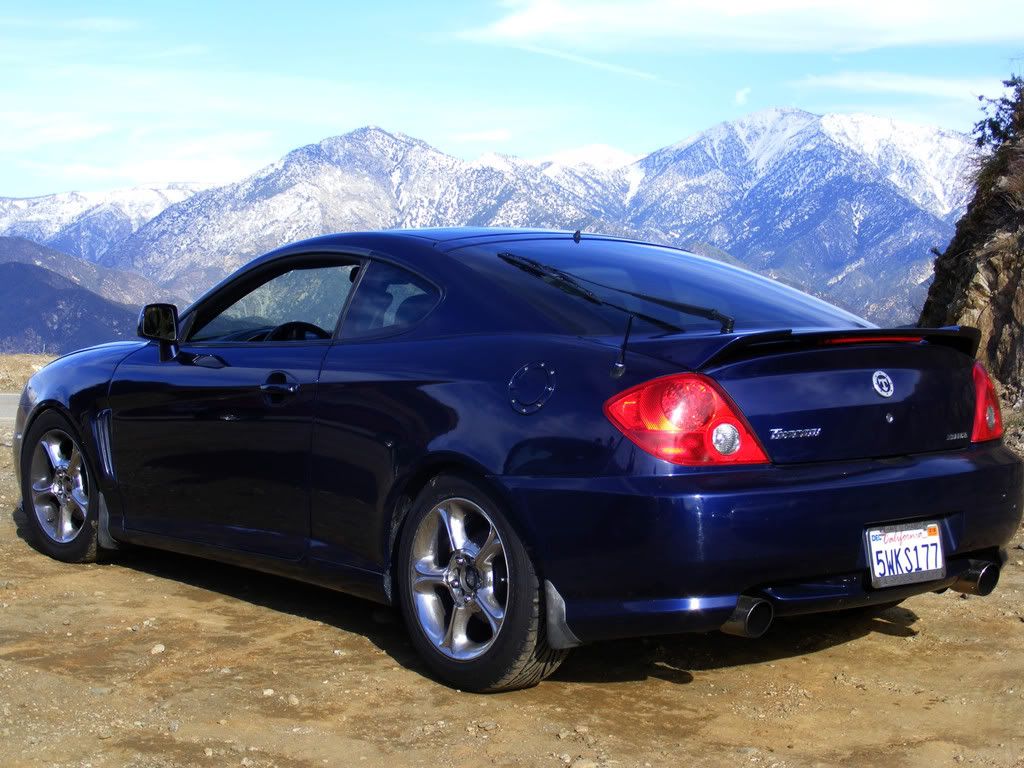 My amps and cap, and my rear seat delete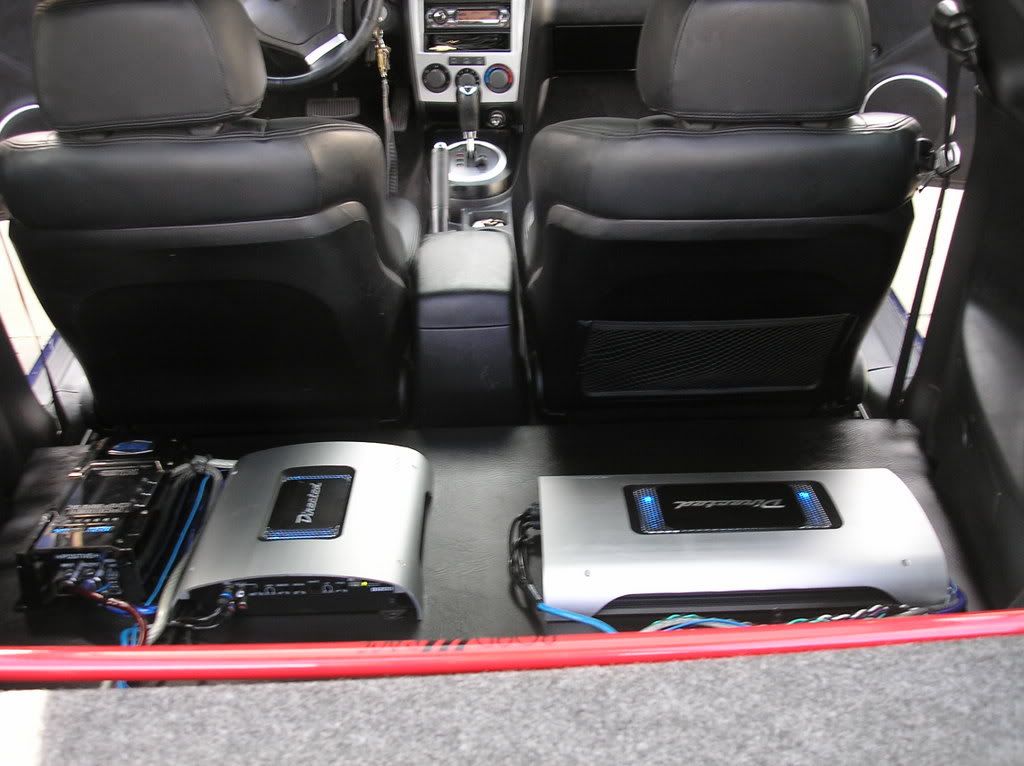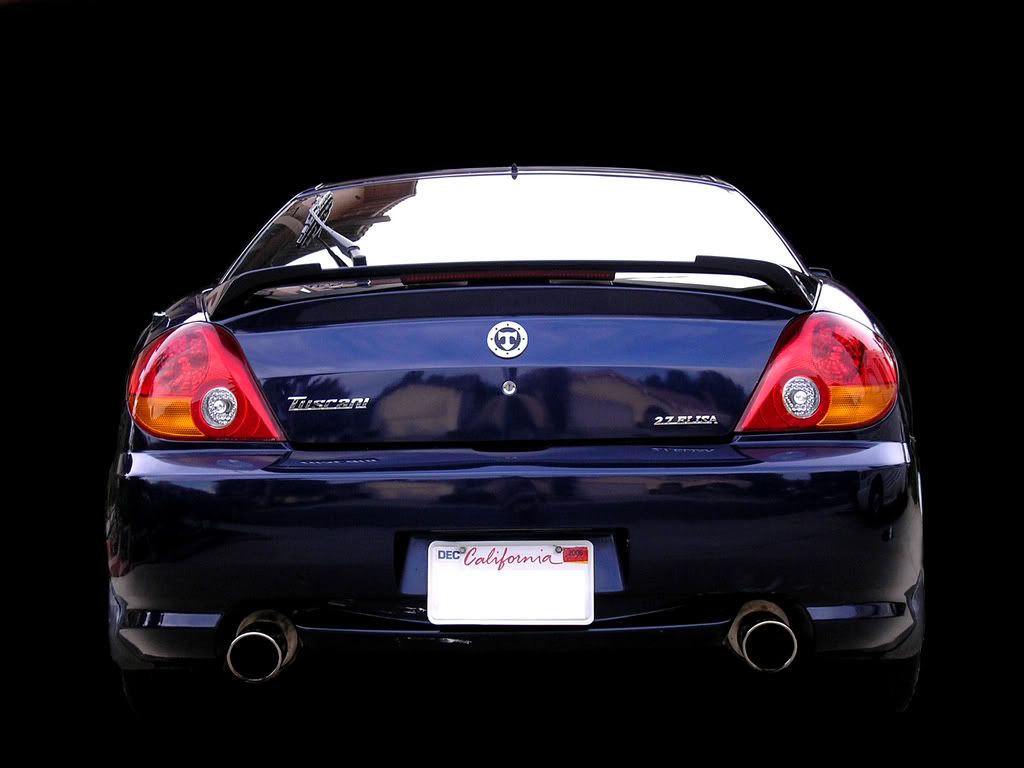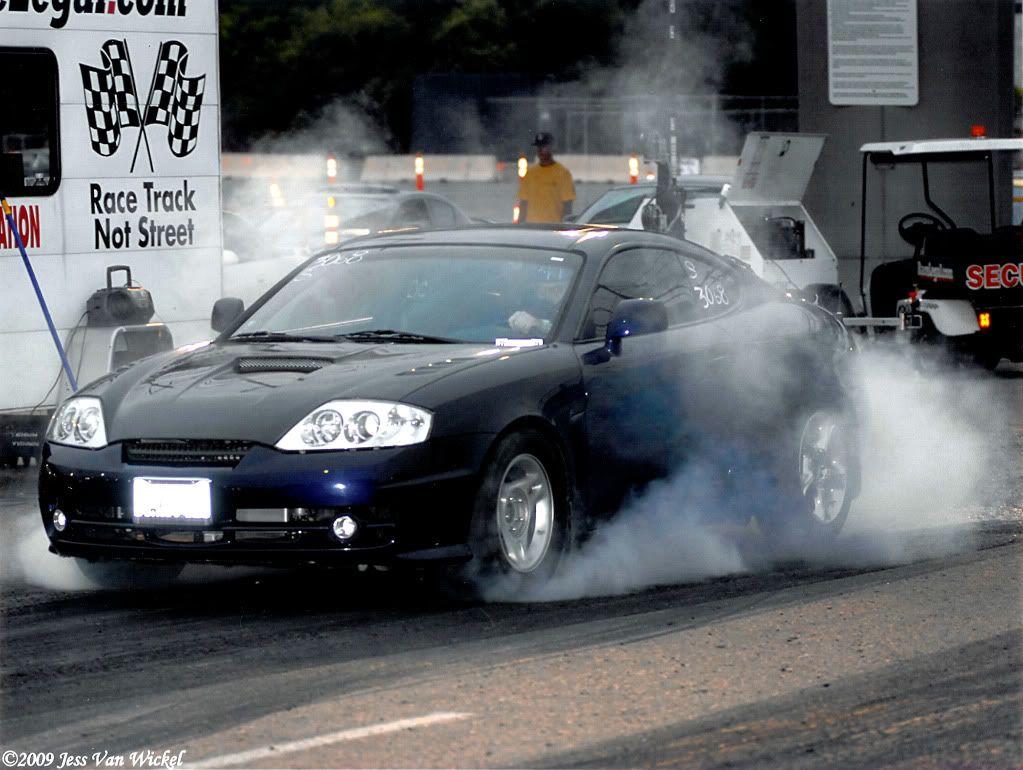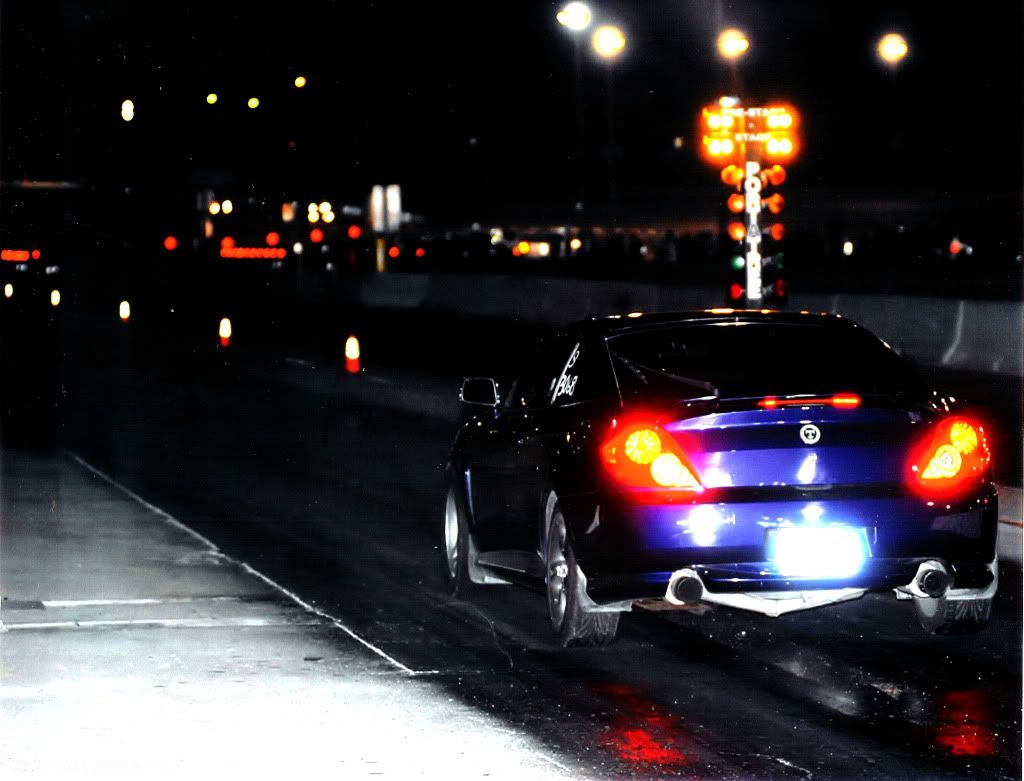 Videos
Bragging Rights
-NT 2009 Best Overall Member 2009
-NGM Ride Of The Year 2009 Winner
-August Ride Of The Month on NGM's site, category: Race Tiburon
-Fastest DD Tib in CA
-Fastest Time for Stage 3 Sniper (1/8th in 8.420 @82mph)
-Second Fastest Time for Sniper Overall (1/8th in 8.407 @84mph) Congrats to tiburondriver47 for his 12.57 pass on his stage 4 sniper
LOW BOOST!!!!!
if any of the above is incorrect please let me know and I will update it