Hey there all.......some of you might know me from the "other" site. Anyway I have been here, but lazy and never made a spot over here sooooo here we go.
2004 Hyundai Tuscani 2.7L V6 - 5spd
Performance Mods -
NGM 60mm Throttle body (broken atm)
NGM Stage IV upper/lower
Injen SRI
DC sports headers
MUSSA dual exhaust
Nology Hotwires
Ground wire kit
Slotted/Drilled Rotors
Powder Coated Valve Covers *just looks*
Suspension Work -
TEIN SS springs 1.5/1.8 Drop
MUSSA Ark Front Strut Bar
MUSSA Rear Strut Bar
Exterior Dress Up -
Seibon Vented CF hood *off now due to winter*
17" Falken Wheels
Hankook Tires
Painted Brake Calipers
T Badge(s) *depends on the hood*
Chrome CC H/L
MUSSA Chrome Tails
Silver Mysterious Eyelines
Colorstorm Street FX Underglow
Full Billet Grill
Metallic Gas Cap
ARK Billet Antenna
Window Tint
*Rhonda kit in the garage*
Interior Dress UP -
Tuscani Billet S/W Emblem
Tuscani Door Sills
Tuscani Hazard Plate
Tuscani Mission Plate
Tuscani Seat Belt Covers
Pass Cup Holder
ARK Short Shifter
Steel Plate Floor Mats
Billet Vent Rings
Billet Temp Dials
Metal Door Handles
Sound System-
Pioneer CD/MP3 Player
Polk Speakers
Polk *mod* Tweeters
2 10" Eclipse Subs
Crossfire Amp

How it looks ATM - My CF hood is off due to Winter, its on the OC tib next to mine here lol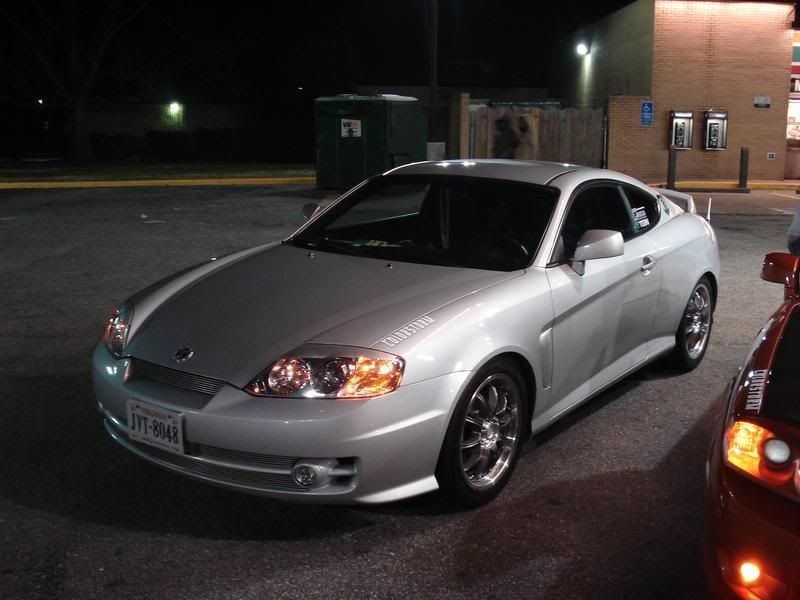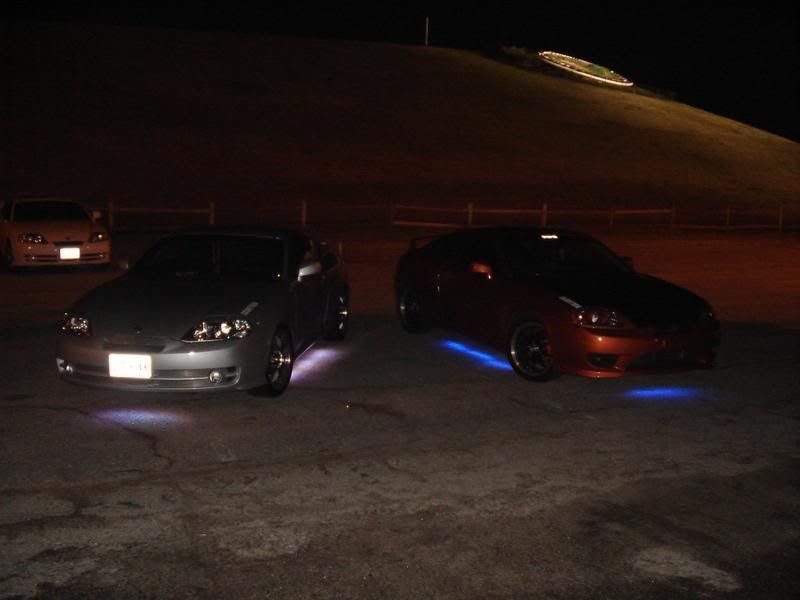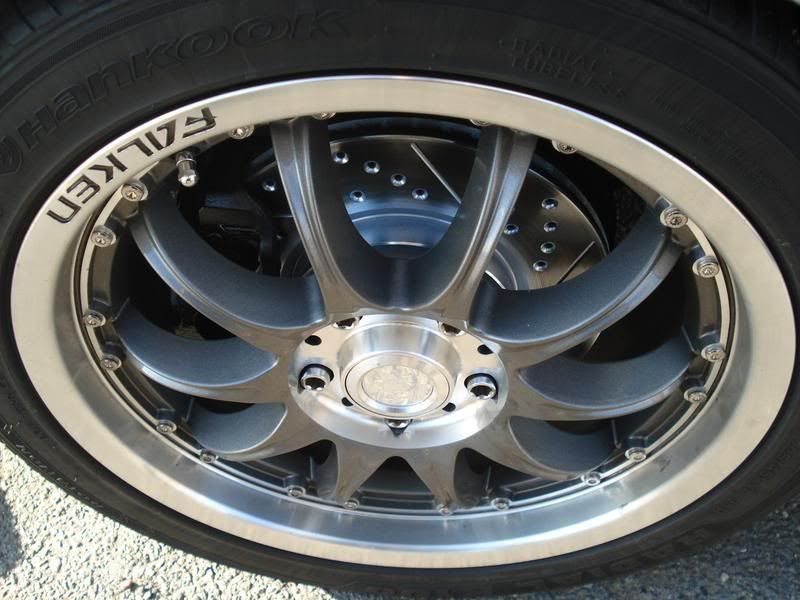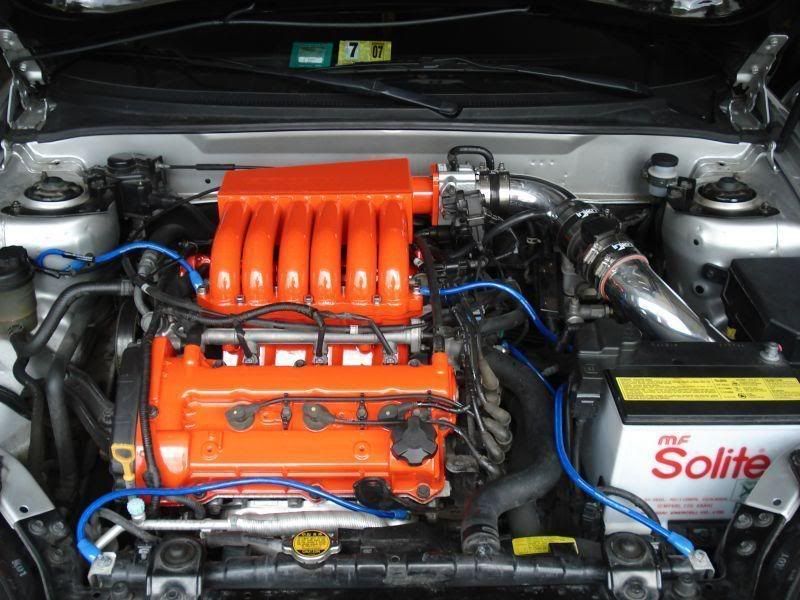 *How it looks with the Hood*
Hood = not friendly with my intake.........pissed me off to see this.....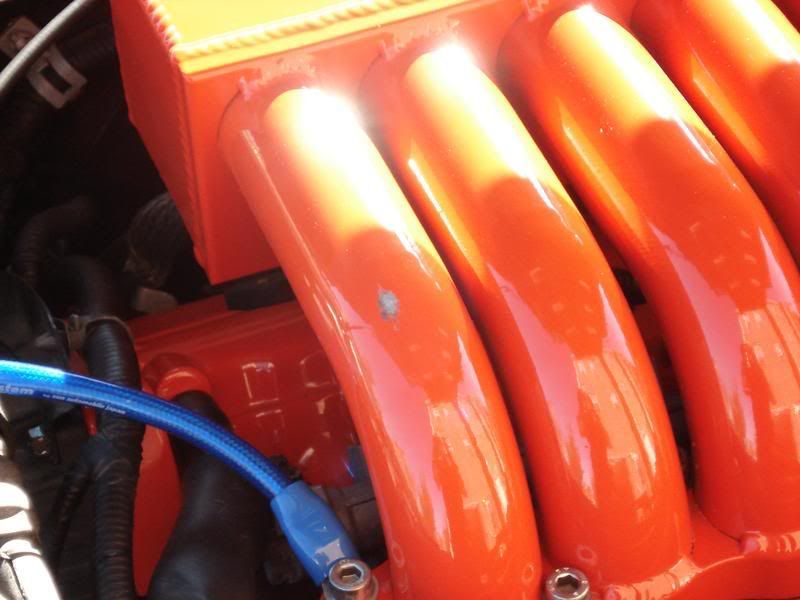 And some stuff I have still to do............ohhh Zefiro Rhonda, get the hell outta my garage!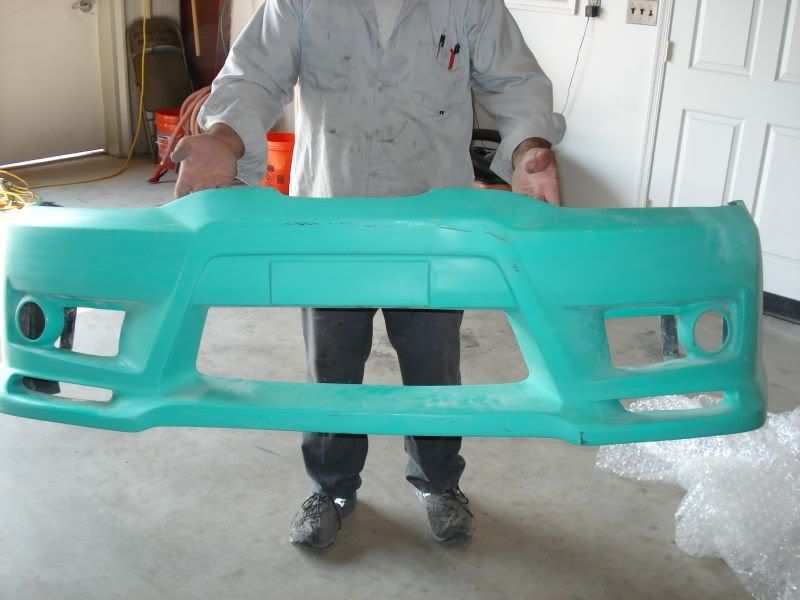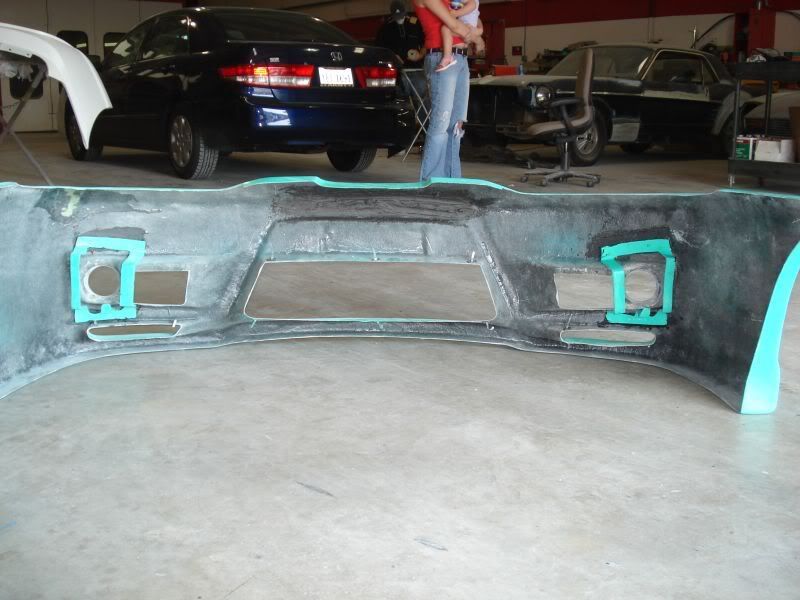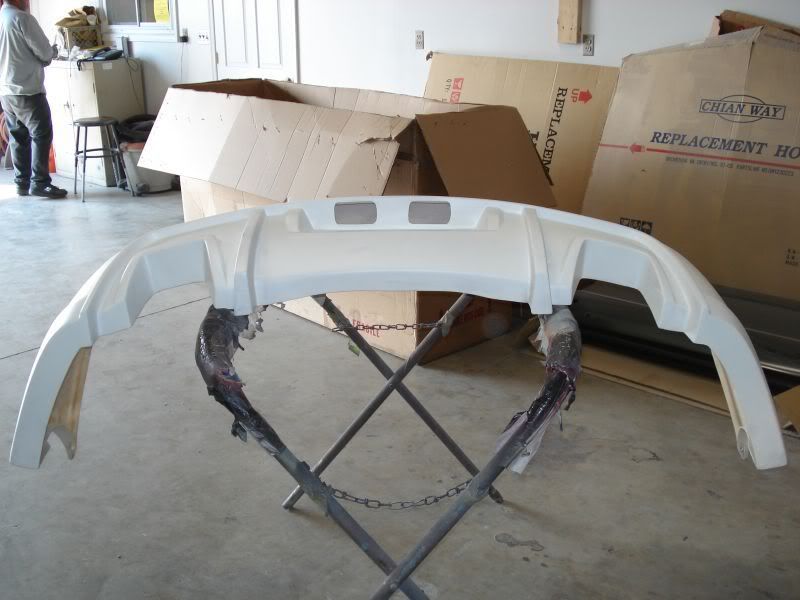 Finally im not sure where to install this.............But once it is wow the WHP will break records for gains I know it!