Each sub box is built to order, so each box is designed to the specs of the owners setup. This is the required info needed;
-Number and size of subwoofers
-Dimentions of amplifier for flush mounted amp
Location wires connect onto the amp (wires will be hidden unlike the amp seen in the picts).
Color of carpet (Black, Grey, Red, Blue)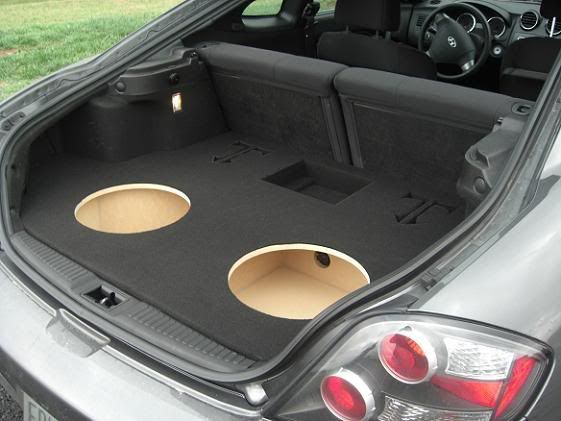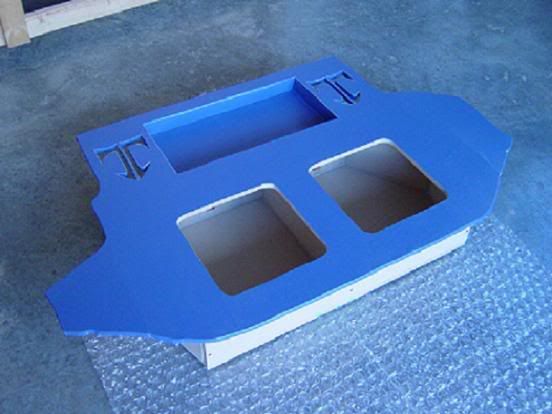 ;
Box Specs
- 1/2" and 3/4" MDF

- 7-1/4" Mounting Depth

- 2 Cubic Feet Total

- Spring Loaded Speaker terminals

- Sealed with liquid nails

- Automotive carpet

- Tuscani Logo's cut into box are included unless specified not to
2 flush mounted amps - $30 extra charge;
Flush mounted subs $30 extra charge
Cost - $175 + shipping
Shipping
Shipping rates go by time zones

Eastern - $30
Central - $35
Mountain - $40
Pacific - $45
Payment Methodes
We Accept 3 Methods of payment
1. Send payment and all order info via paypal to
[email protected]
2. Call in credit card number and box info via telephone 859-559-1902
3. Mail money order / cashiers check along with order information to our address:
Tyler Adams
Concept Enclosures
251 Mitchell Lane
Nicholasville Ky. 40356
I am currently looking for a driver in the lexington Ky. area for a new design. if anyone is interested in a free sub box Please let me know. I will need the car for approx. 3 hours. Thank you!
tyler adams
concept enclosures
859-559-1902