Updates on last page!
Link to my youtube channel with some turbo videos
https://www.youtube.com/channel/UCRipTpIyAwIwPqPLyJ_NOvg
Modifications


Exterior

-JNC017 (gold) 17x9 +20
-Rolled/Trimmed fenders
-F/L Headlights
-06-07 STI lip
-OEM High Rise Spoiler
-FL Rear Conversion
-Plastidipped Rear Diffuser
-Plastidipped gas ring
-Red Calipers
-NIA Agressive Eyelids
-Blue HID both low and fog lights
-Removed Lettering
-Tuscani Badge
-tuscani 3rd brake light glow
-Diode Dynamics White License Plate light
-C-Mod Carbon Grille Insert
-Diode Dynamics Switchbacks

Suspension


-Tein Lowering Springs
-Kyb-Gr2 Struts
-Drilled/Slotted Rotors

Interior

-Kenwood Headunit
-2 12 Inch Pioneer Champion Pro's
-Ported Box
-Upgraded shift Knob
-Ralco STS
-White accents
-Diode Dynamics tuscani cupholder and e brake pieces
-gauge pillar (3)

Engine


-Custom Turbo Setup
-60 trim Garrett turbo @ 8 psi
-290cc injectors
-Tial 38mm external wastegate
-TurboXS RFL BOV
-SSA Custom Turbo Headers
-turbo back exhaust
-safc 2 fuel controller
-Custom Front Mount Intercooler
​
Recent Pictures
20150905_184126
by
dan amstutz
, on Flickr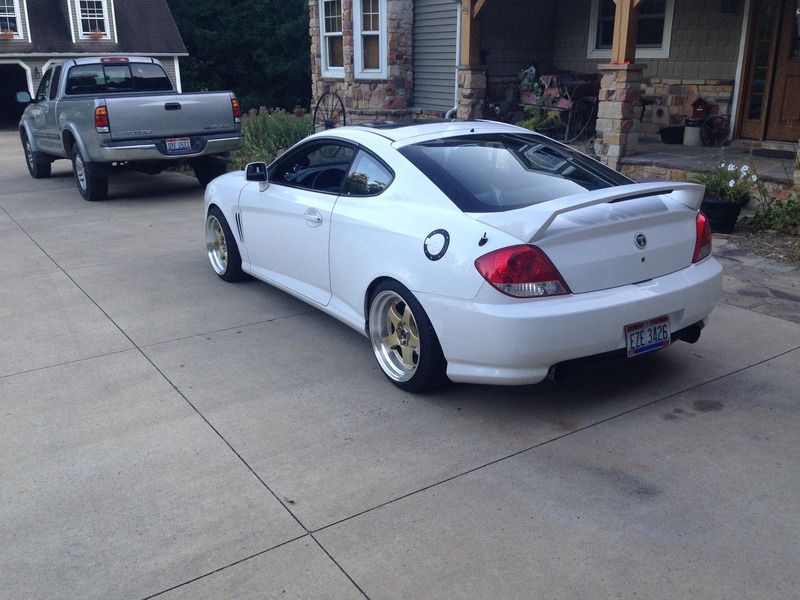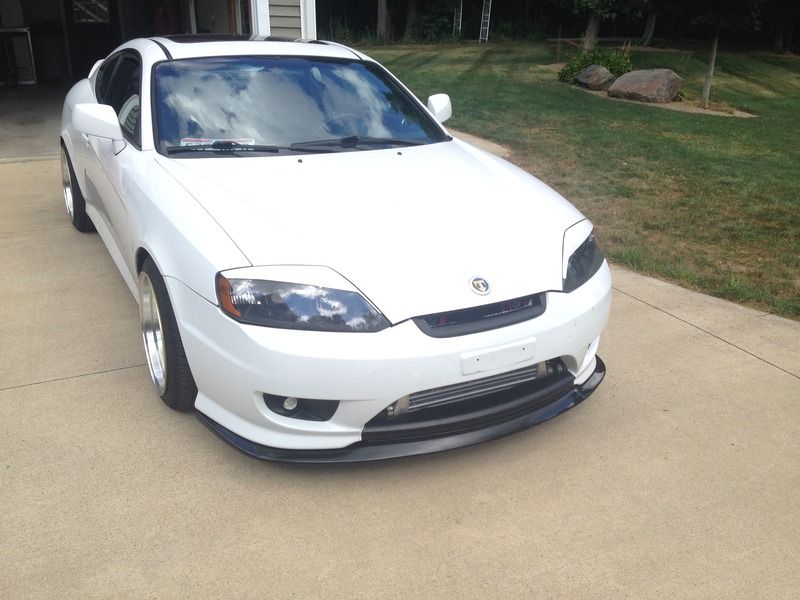 Intro
Hey everyone I'm Dan. I own a White 03 GT and I love it! I've been a member here for a about a year now and have thoroughly enjoyed learning about the Tiburon and seeing everyone else's amazing creations! I decided it was time I shared mine. Ive owned my car for about two years now. I bought it bone stock and for the first year it stayed that way until I stumbled upon this site after wanting to make improvements to it. After seeing the potential that the Tiburon had, I have been on hooked on making it the way that I want it. It is still a work in progress but I hope you all enjoy!
December 2013 Crappy Iphone Pics)
Summer 2013 Photo Shoot​
​
Does not include rear letter removal, plasti dipped gas ring, plasti dipped rear diffuser, or NIA eyelids.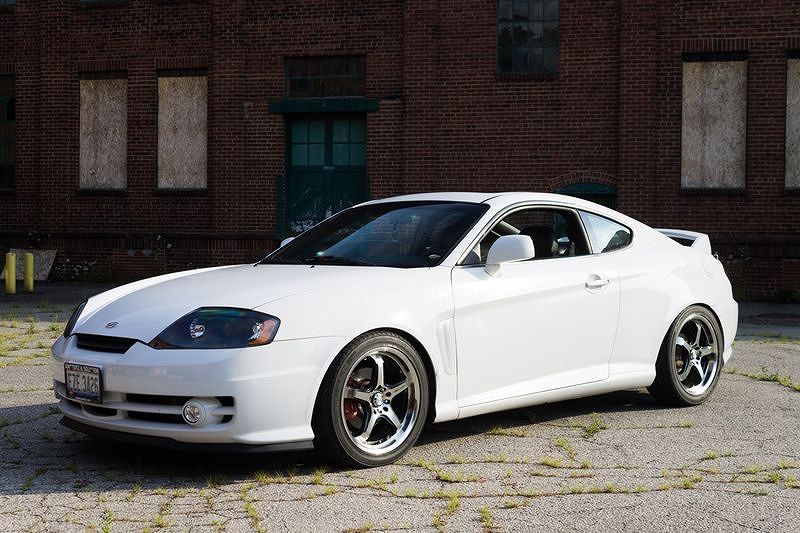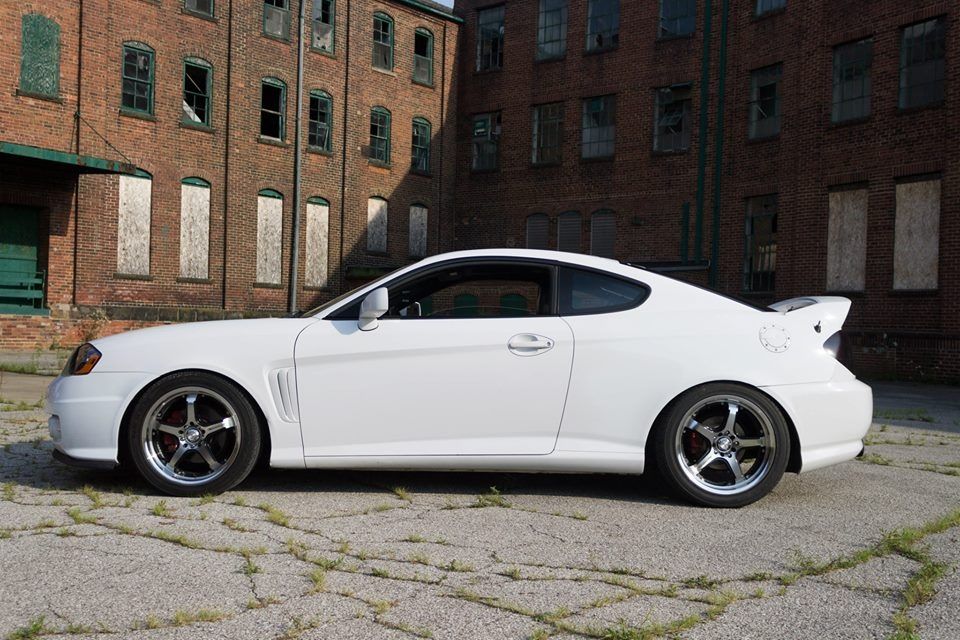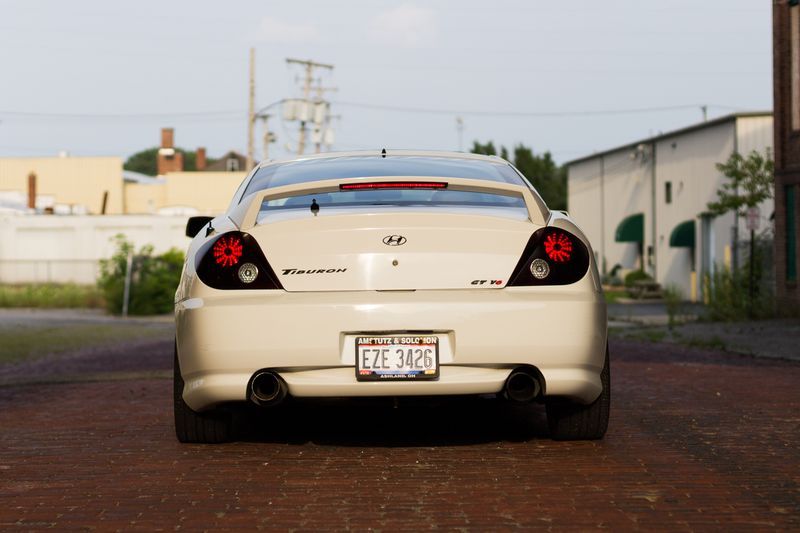 Thats all for now I guess. I look forward to sharing my future modifications with you all. Thanks for looking!​
[/CENTER]