This DIY will explain how to remove your shift knob.
FIRST: take a gander at your shift knob and prepare yourself for what you are about to conquer. I have an ARK sts.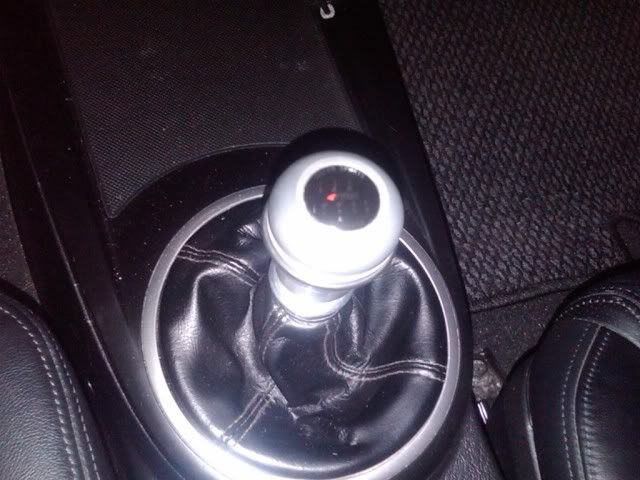 SECOND: turn the knob COUNTER CLOCKWISE. That is <---- way [EDIT because in this thread we start at the TOP of the clock] lefty loosy.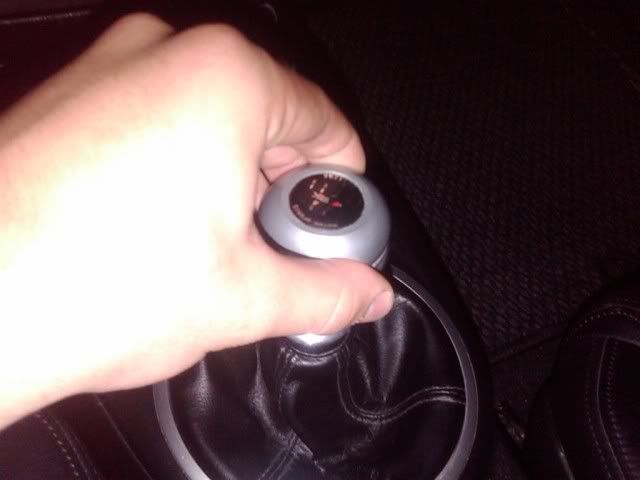 Keep turning until the knob comes ALL THE WAY off like so.
Congratulations, you successfully removed your shift knob.