SOLD TO CT_TIBURON!!!
UPDATE: I need these gone at $120 firm so the first person to send me a pm for my paypal address gets them.
Hey guys,
School's coming up and I need some money to buy books :nerd: so I've found it easiest to part with my HIDs that I've had for about a year and a half :3_sadley:
I got the Bosch H7 kit from Jay-M, a sponsor here on the forum, and the fog light kit off of ebay. The fog light kit comes with digital slim ballasts.
You get the bulbs, ballasts, brackets, cables, and relay (for Bosch Kit).
***I'm looking for $120 shipped for both. ***
Please post dibs here and I'll respond with a PM ASAP.
This is a great deal if you're looking for both! I might consider splitting it up if it is easier though
($60 each, shipping included)
.
Bosch H7 6000k HIDs & relay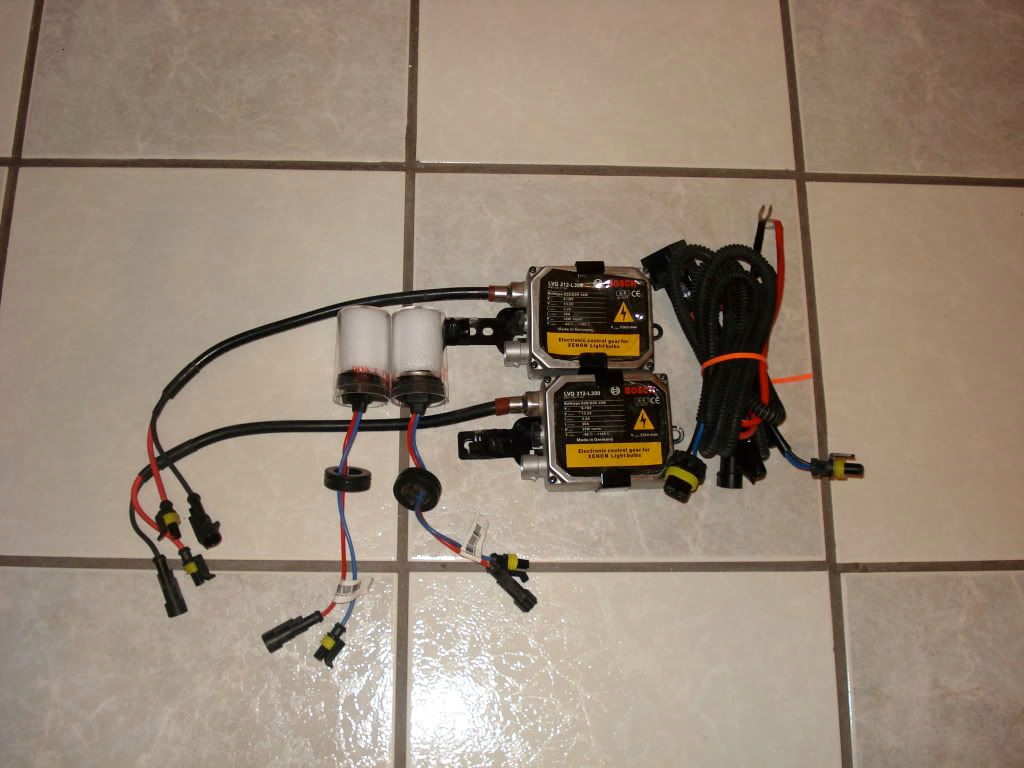 Xentec 9006 6000k HIDs (fogs)