Help! Power but no sound? Yes I color matched and still no sound *with pics*
Hey guys I hooked up my new jvc kd-g720 to the appropriate wire harness, and I have power (lights are on and I can read cds, but I get no sound. I hooked up all the color coded wires for the rear and front left and right speakers, so I don't know what's wrong.
One thing I did notice was that the male connector harness from the car had a wire in the #12 position, which is for amp remote and my wiring harness doesn't have a lead connection there. I don't know if this means anything.
Also, the audio manual said to connect the ground to the chassis or metal panel of the car, but I saw a black ground wire in the #8 position so I hooked it up there. Was that right?
Thanks for your help
Please check my work, I've attached pictures explaining all the connections I have and what I've connected. See post #11
This is the stock harness (male connection):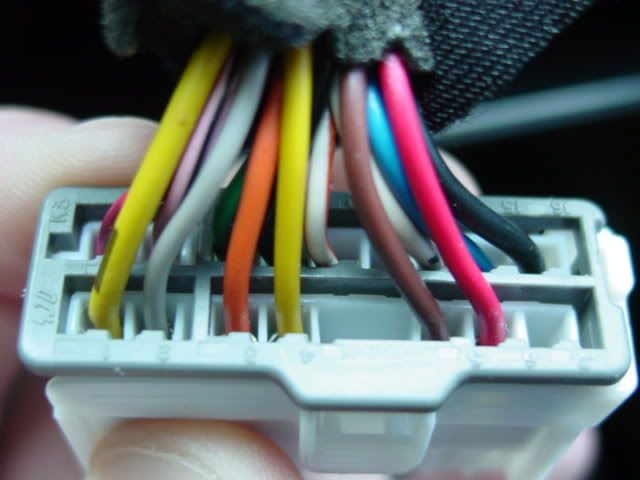 This is the underside of the same stock harness (male connection):
This is my wiring harness from ebay (female connection). Notice the missing pin in position #12: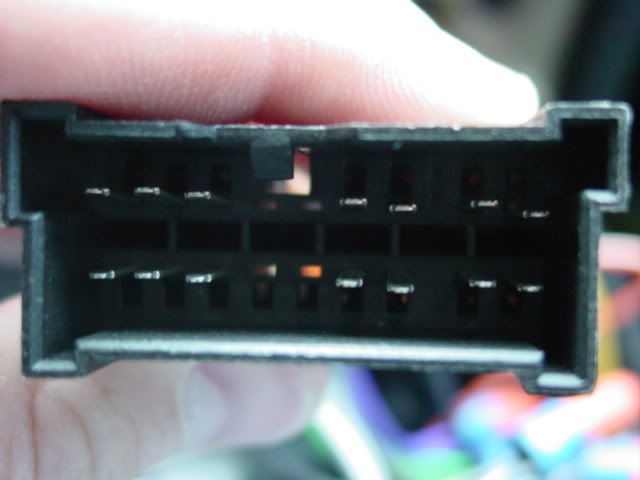 This is the rear of that ebay harness. Notice the orange with black stripe connection, that one is not connected anywhere.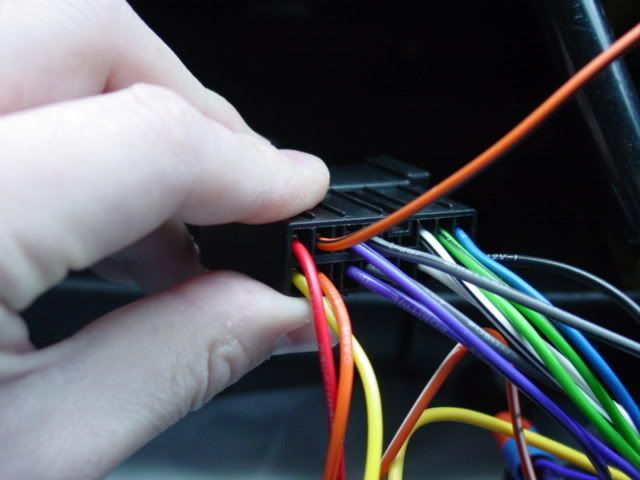 This is the same ebay harness showing that the blue (position #1 - power antenna) and black (position #8 - ground) have no connection.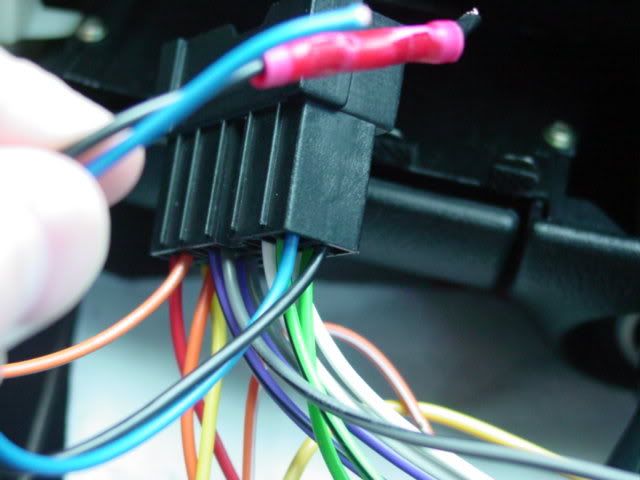 This is the new male harness connection to the new stereo (top side)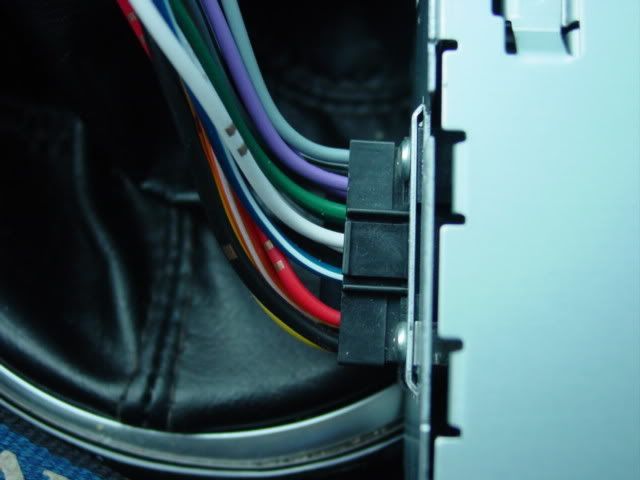 This is the same male harness to the new stereo (bottom side):