http://www.diodedynamics.com/catalog/product_info.php?cPath=73&products_id=113
Got my HID's in less than a week from Paul. Installed them today. took a little longer than expected but they came out great in the end. This was my first time installing HID's and i am no master of electricity but i gotta say this kit is pretty easy to install. Also would like to add that i bought the color changing SMD turn signals. They match PERFECTLY to my 6000K HIDs. Almost like they were made for eachother. I would recommend getting the resistor kit for them. install took about 5 minutes for both turn signals. Just splice the resistors to the wires with the provided kit. easy as pie.
ON TO THE PICS
Rigged them all up on my floor. Suggest you do this just so you get the idea how everything hooks up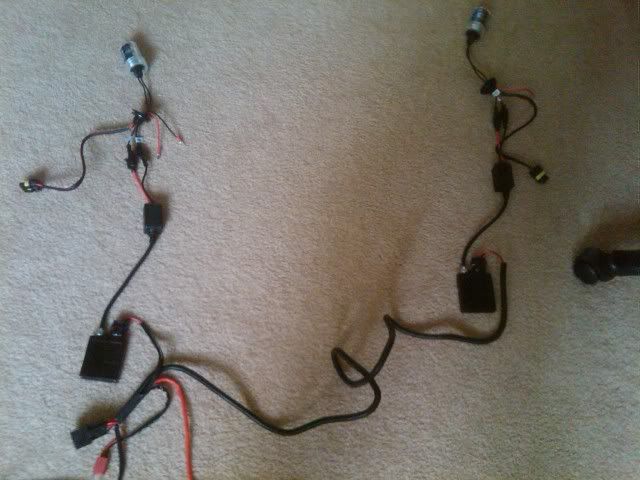 Before... Ew gross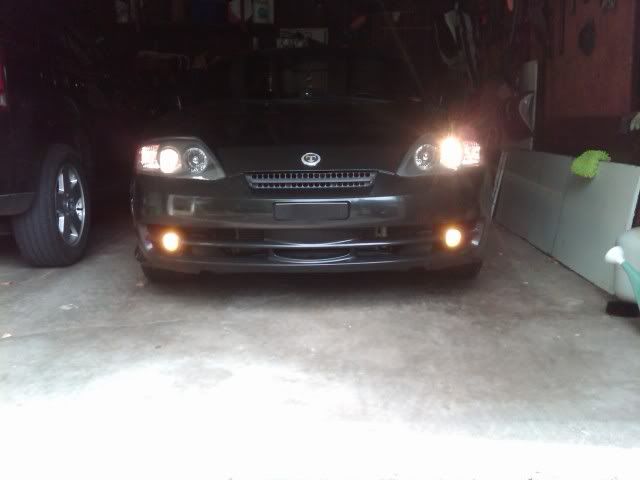 After.. MMMMMMMM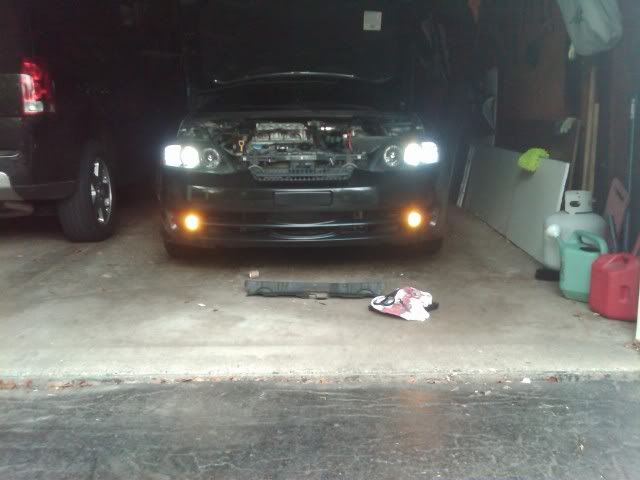 Some more pics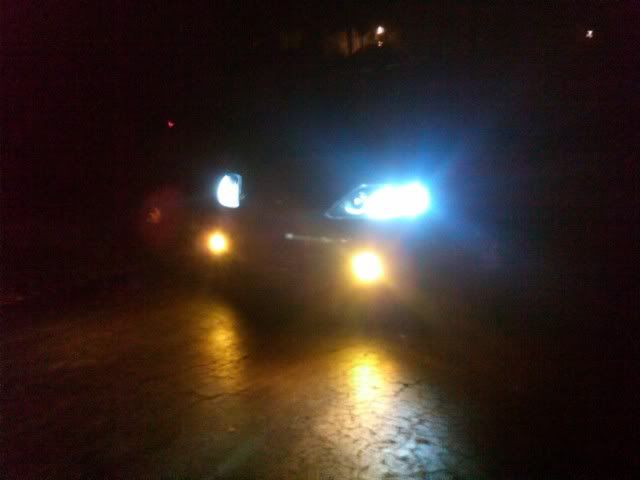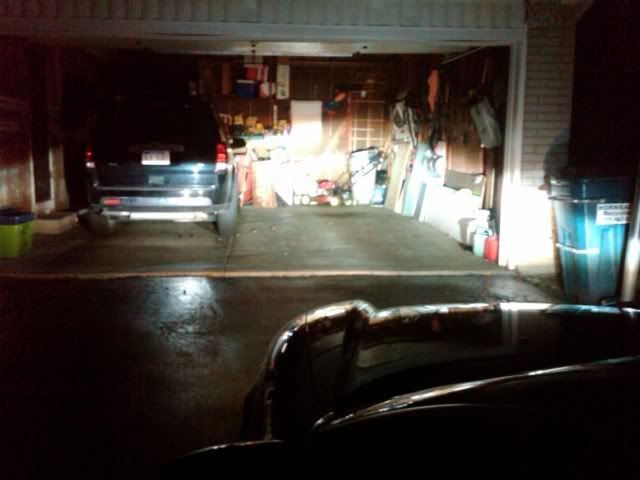 not sure why my camera makes them blue when im taking the picture from the inside of my car. they are mostly white.
just wanna say thanks to Paul. I know some of people are complaining about DD services but like i said i got mine in less than a week with accurate tracking info through USPS. I will not buy my lighting accessories anywhere else!