Discussion Starter
•
#1
•
So this has been talked about quite a bit and it's rather easy to do but I'd figure I'd post my story with my problem so hopefully this will help someone out in the future and make it easier for someone else to solve their problem.
(If someone has already done this feel free to delete this thread)
With LED "bulbs" on our cars it's sometimes hit or miss on who has problems and who doesn't. I personally installed the dual changing amber/white turn signal LEDs and had the problem of rapid blinking when the turn signal was activated. I know someone else who has an 05 installed his with no problems same with a 07.
Why this is a problem: Most states have laws governing how fast turn signals can blink. It is possible that you could get a ticket even if you personally don't care. (This is what I've been told so don't quote me, anyone knows anything different please feel free to comment.)
So the solution is to use a load resistor to simulate the approximate load that a regular incandescent bulb would put on the car.
What you need:
Soldering gun/pencil
Solder/electrical tape
Wire strippers
Knife or something to pull back the insulation on the wire
1 pair of load resistors
(I personally got mine at radioshack 10 ohm wirewound resistors - 10 watt - about $2)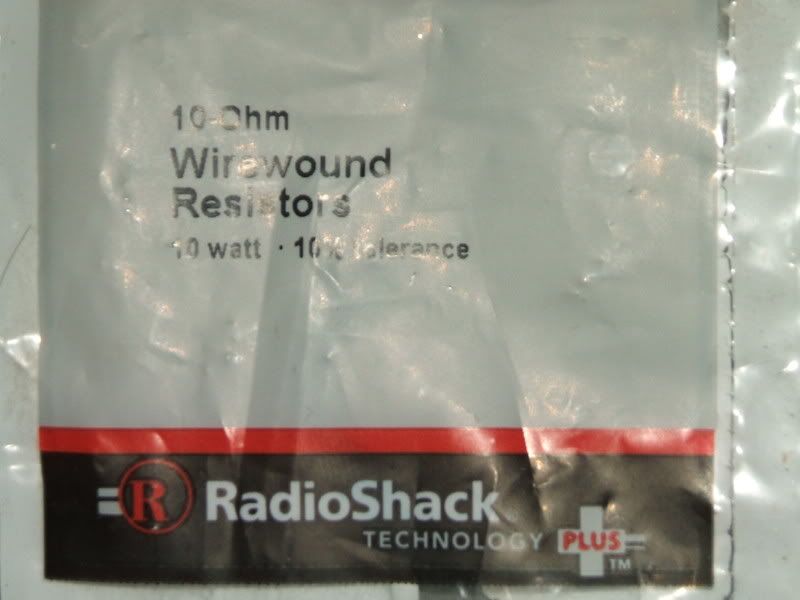 10 mm wrench (if you feel like taking the headlight out like I did)
So this is pretty straight forward, find the easiest way to access the wires for the turn signal bulb on your car.
On the drivers side the 2 wires we need to worry about are white and black.
Cut back the insulation on both and wire one side of the resistor to one wire then the other side to the other wire like so: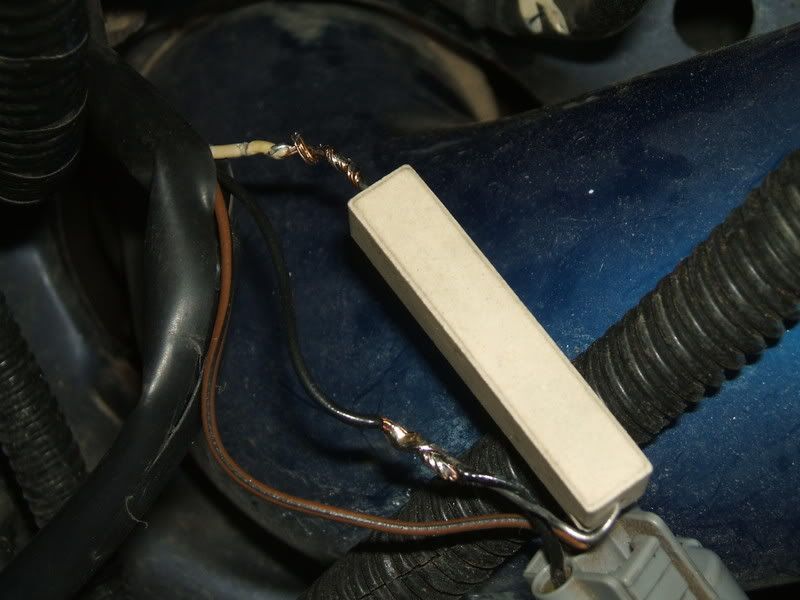 On the passenger side we need to worry about the blue and black wire, do the same thing that you did for the drivers side: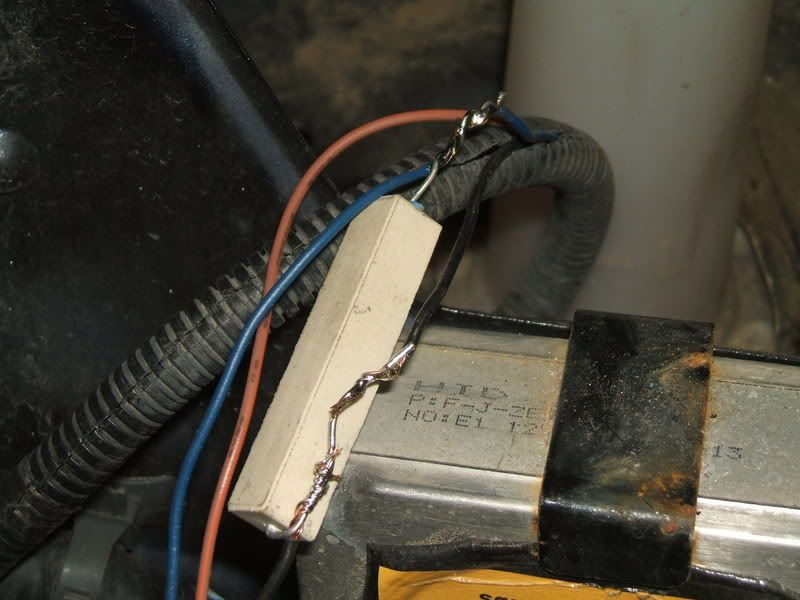 Now solder your connections and wrap them with electrical tape to make everything sealed and water tight as possible.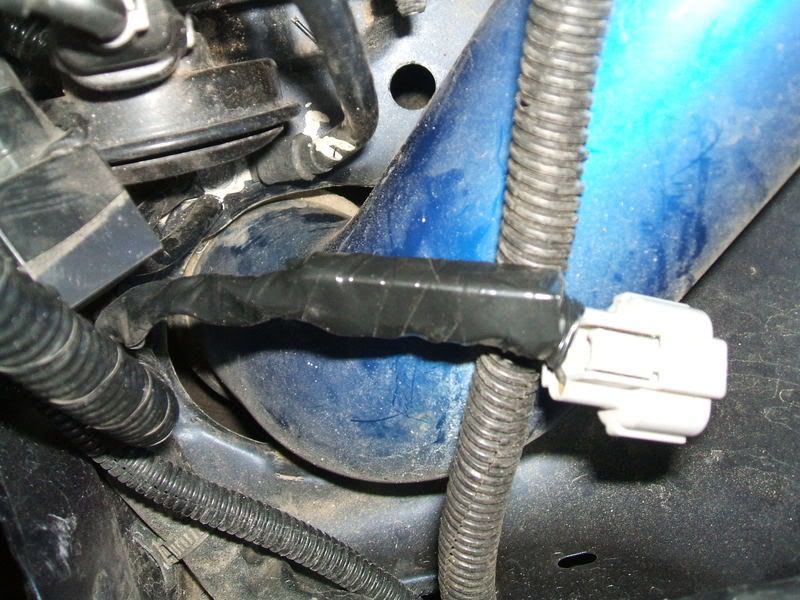 So if everything was done correctly this should solve your problem of the quick blinking. Now my turn signal blink at normal pace.
And anyone wondering what these look like with 6k lows and 6k fogs: