Discussion Starter
·
#1
·
My previous audio experience includes installing the head-unit in my Elantra when I had it. For a newb.. I think I did pretty decently on this one.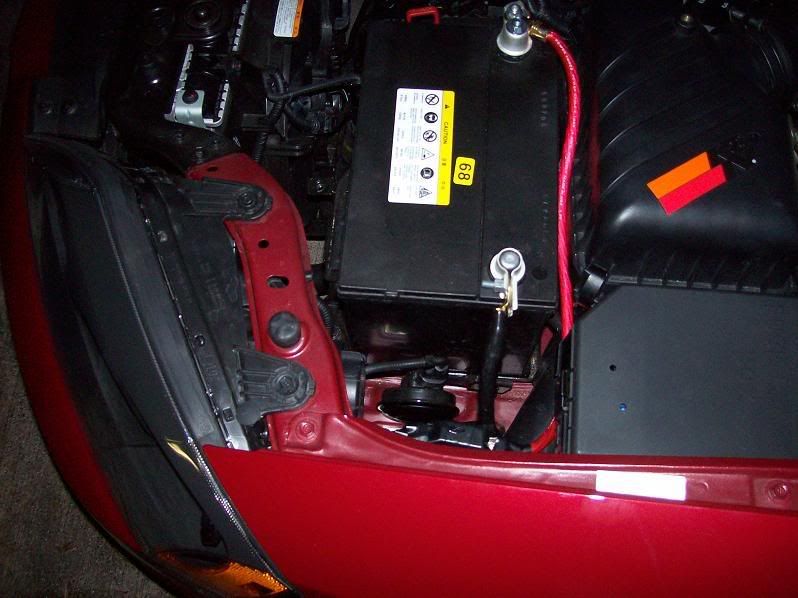 One view of the power wire. I attempted mounting the fuse holder (bladed fuse) to the top of the fuse box, but the hood wouldn't shut, so I had to scrap that idea. Holes are in the fuse box, but I will more than likely cover them up with something in the very near future. As for the fuse holder.. it may very well be replaced with a tubular fuse holder in time.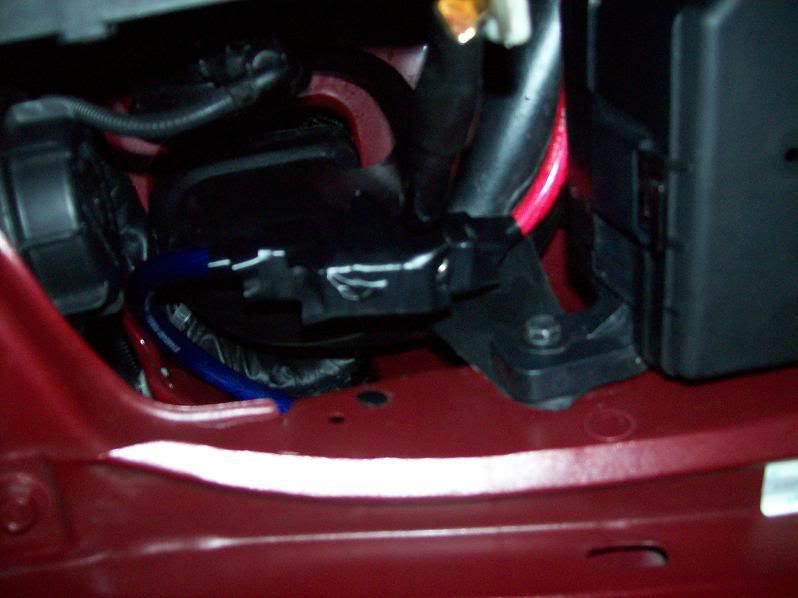 The fuse block. I mummified it in electrical tape to ensure that it was protected from anything with which it might come into contact. With this system, the 4ga wire was not necessary, but I pre-wired with the idea that I might have an amperage draw of up to 60 amps, so oh well.
Finished product as viewed from outside of the hatch. This is an all-in-one unit, subwoofer, amplifier, and box came together.. a total of 200 watts of bass, and to me, it's plenty enough if you're not into competition.. inputs are RCA from the factory pre-outs, obviously remotely turned on by the head-unit (I also linked the LEDs to the remote turn-on), and power is made from the above-seen wire to the power wires that came with the system (18ga with 5A fuses apiece). Grounding was done by removing a bolt under the passenger seats, sanding away any paint present, and connecting there.
Subwoofer box and LEDs were mounted to a 23/32"x24"x24" board, which I carpeted using what was leftover of the carpet I bought for the custom Elantra floormats that I made. I still need to buy a small amount, as I plan to add velcro and create a cover for the wires (which are not visible in this angle, but are ever present).
I used crimp-type connections, as my soldering skills and materials are pretty limited. I know the crimps are far from the best possible connections, but if/when I reach the juncture in time where any need replacing, I'll be more than ready to do that.
Items Used:
- ~8 sq.ft. of black carpet (~$5)
- 23/32"x24"x24" board (~$7)
- About 14' of 4ga wire (paid a total of $5.. yes, five bucks)
- Two red Pilot LED bars ($20)
- Kenwood KSC-WD250 ($237)
Total cost: $274