Well it was a very fun Experience let me just say lol. I was going to do to it with some friends from school but I decided to come home and do it. I want to Thank TheGrim(Josh) for being here to help me - if he wasnt there I would probably be figuring out how to take it apart and Boostology (Tom) for getting all my questions and concerns awnsered.
Im pretty pissed at Hyundai. The last clutch that was done under warranty the guy who put it back together sripped alot of bolts, and took some other corners that made it very hard for us to take shyt apart - to bad there isnt anything I can do at this point about that. The car worked for about 8 miles till me and a friend went to the mall and on the way there the car would bog down and buck - it finally stalled out at a light. It started back up we got it maybe half a mile down the road till it totaly just wouldnt go. After finding out that there was a short somewere with the crank sensor( the one that Hyundai glued together to put it back together) we had to cut it so we spliced them together - the fuses kept blowing so we put a 15a in there to get me home like 2 miles away pop the hood and I soder the wires and tape them. Come to find out the wires coming directly from the sensor are melted to hell.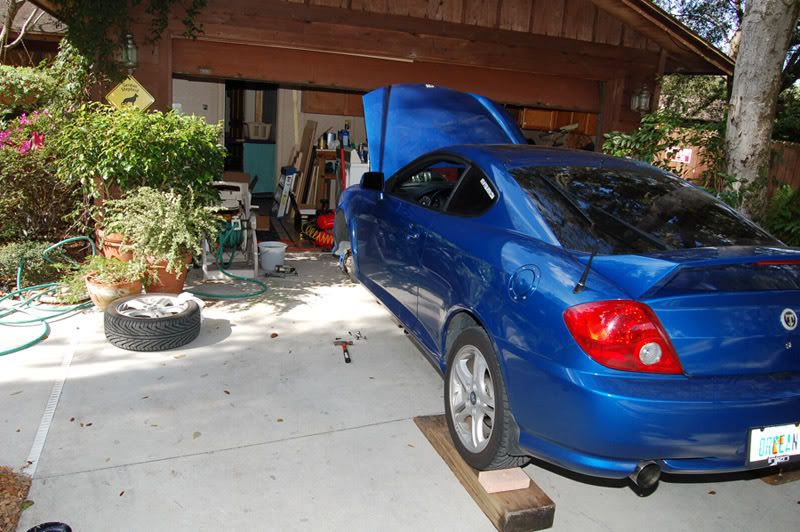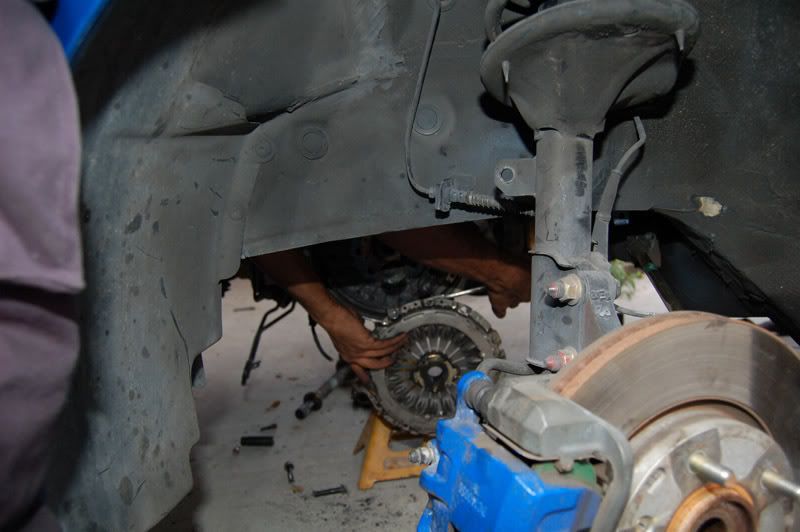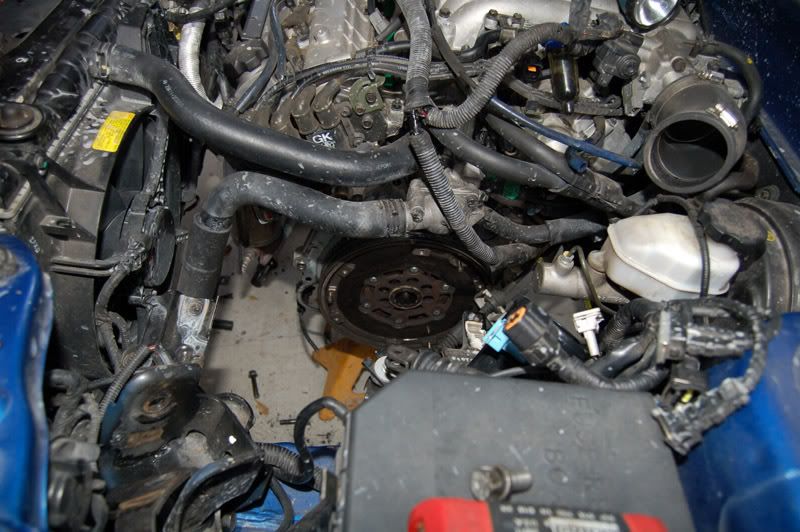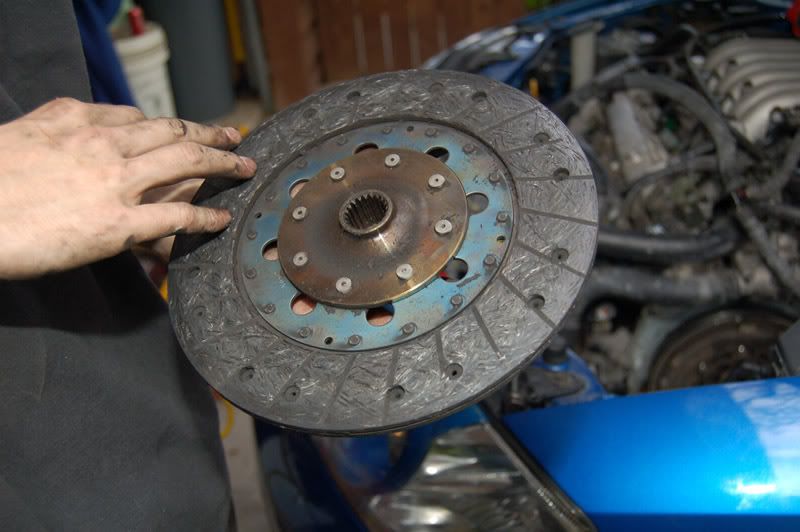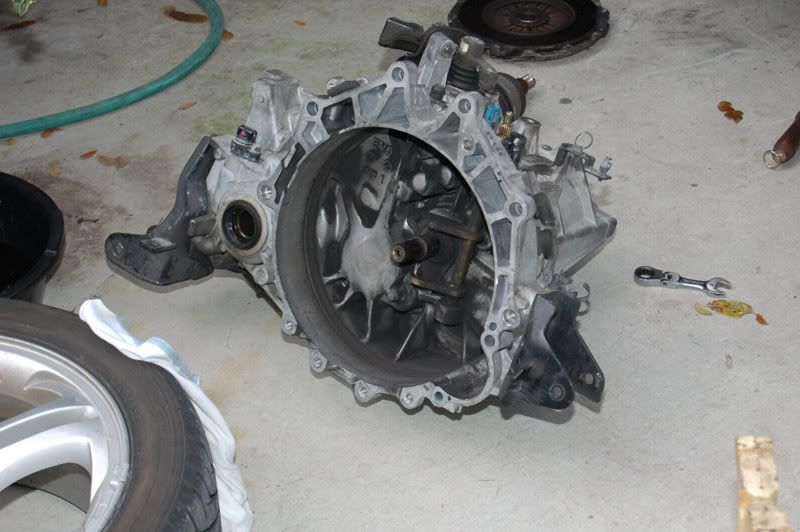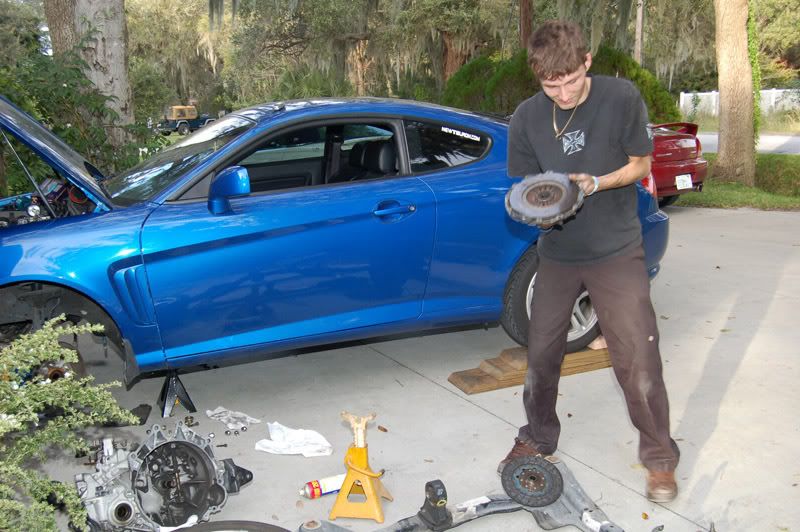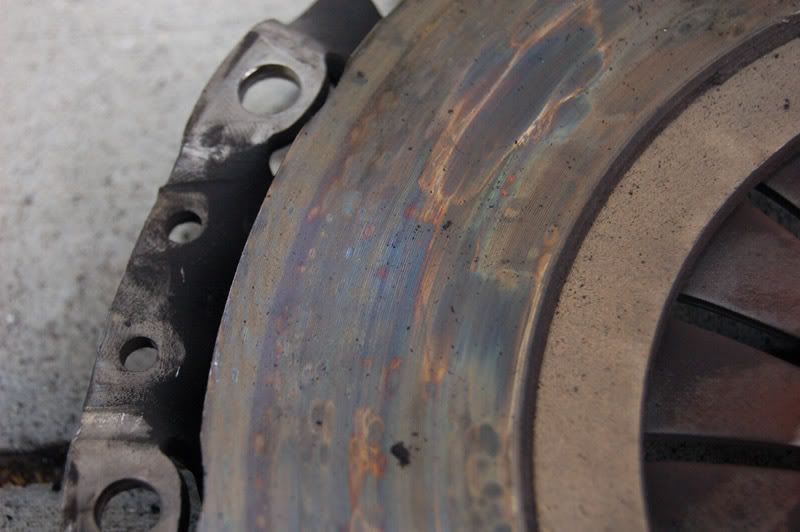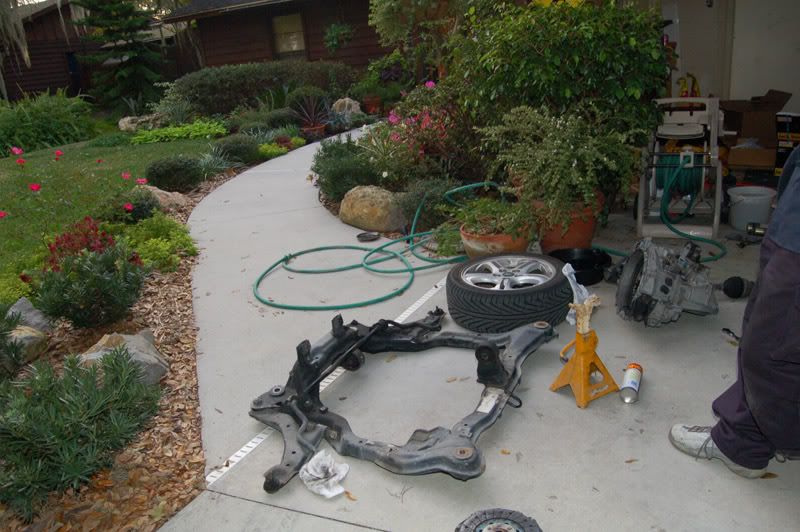 A few pics of the team.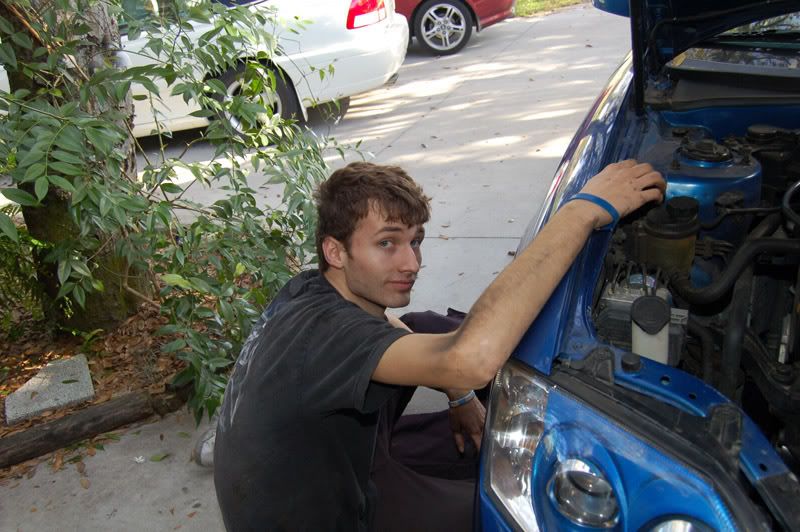 From left to right: My friend Darren - Josh - and Me