I got a late start to the day since I was playing WOW all night. Originally, I only planned to install my poly mounts today, but for some reason, I got a little motivated and decided to tackle the header install. Guambomb showed up to help out with the install.
I started the install at around noon. The Auto Skills Center closed at 500. So I had a limited amount of time to begin with.
Install went pretty smoothly. I soaked everything with penetrating lubricant before I even picked up a tool. The old stuff came off pretty easily. I only broke one bolt, and that was one of the bolts that held the stock y-pipe to the front manifold. I tackled the rear first. All of the nuts came off pretty easily except for the top center, and the far right (passenger side) top. I eventually got the middle off and stopped being lazy and repositioned the alternator in order to get the final bolt off.
The front was easy. I was able to get the A/C compressor removed without venting the A/C (my main goal).
Putting on the new stuff:
The front went in without a hitch. The rear was fine until it was time to put the alternator back. The plastic portion on the left side of the alternator comes in contact with the rear header before it reaches it's original position. I will remedy this with a little dremeling. This is when I had to leave.
Overall, I'd say we got a lot done in only 5 hours.
Snags - Fitment
-The flange on the rear header needed to be ground down a bit since it was coming in contact with the lip of the oil pan. (Guambomb did the grinding)
- Alternator touches the rear header. 10 min fix with dremel.
What's left?
Dremel alternator cover
Bolt in alternator
Install y-pipe and cat.
Extend the rear passenger side O2 sensor.
I have about 1.5 hrs of work left for tomorrow.
The lift is your friend.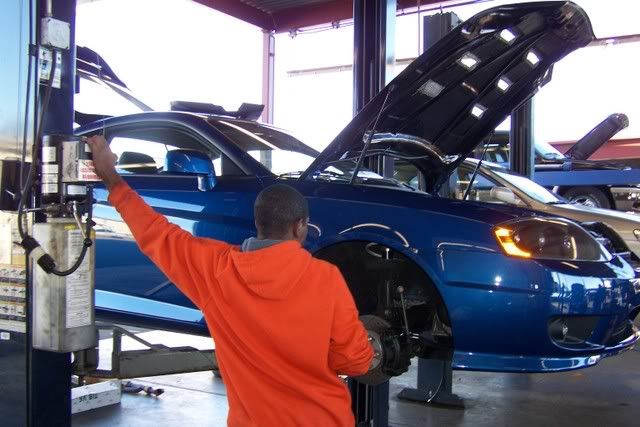 Rear Header Flange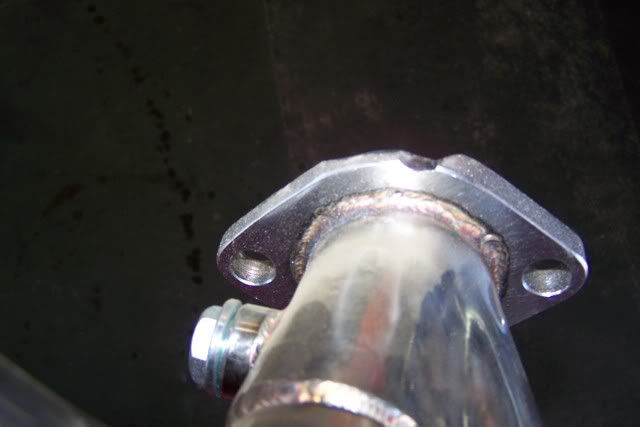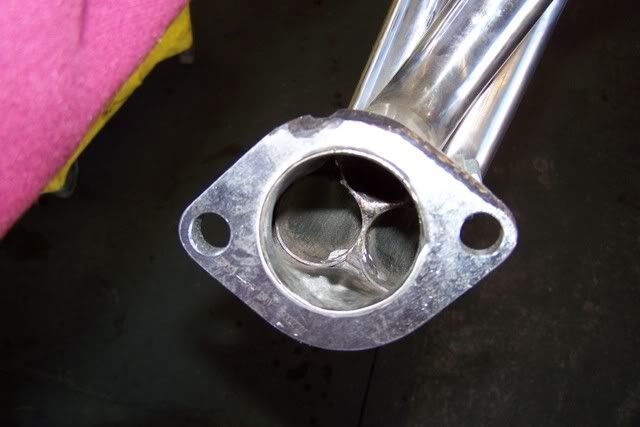 Wheel removed to get to the alternator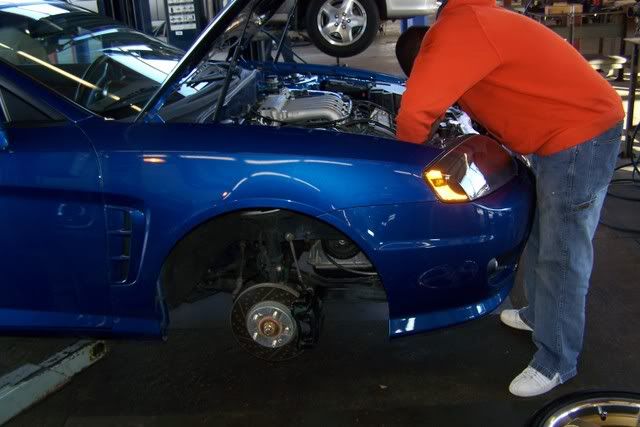 Positioning Compressor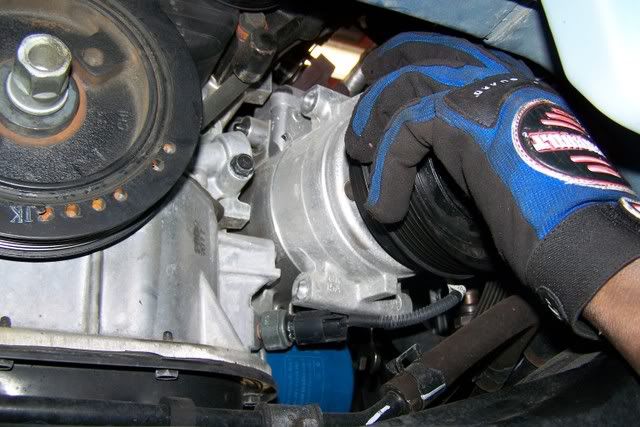 Front Coming Out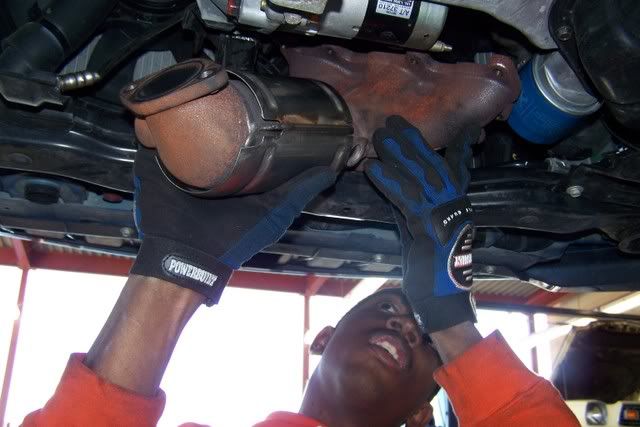 They're Both in WOO-HOO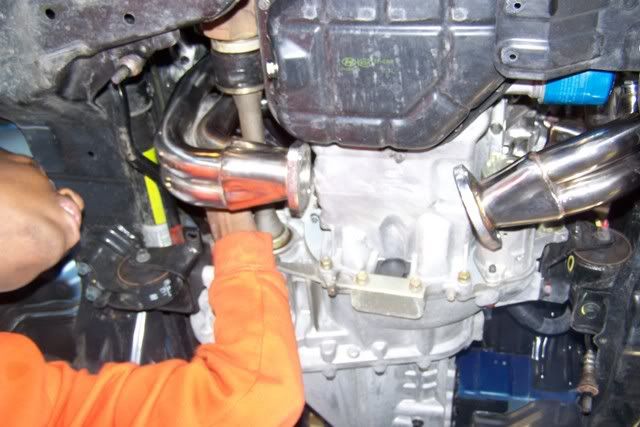 See the black cover
It hits the header!