Discussion Starter
•
#1
•
NewTiburon.com, let us congratulate our
Summer 2009 Conservative Class
Car of the Season
T06Crush
When I began contemplating purchasing my first new car, I had a few ideas of what I was looking for. It was going to have 4 doors, possibly AWD, have some decent power and overall, be something that I wanted. I wasn't really thrilled with anything I was looking at, each with different reasons, so I kept driving around my beat up Plymouth Acclaim. One morning I woke up with the thought of driving a Tiburon. I have no idea why and could barely remember what they looked like. I drove the only V6 SE they had on their lot. Went back inside to start talking numbers. And before I even began to compare it to my previous test outings, I was already sold. I was buying an impractical, orange, two door, sports coupe, and I was exstatic.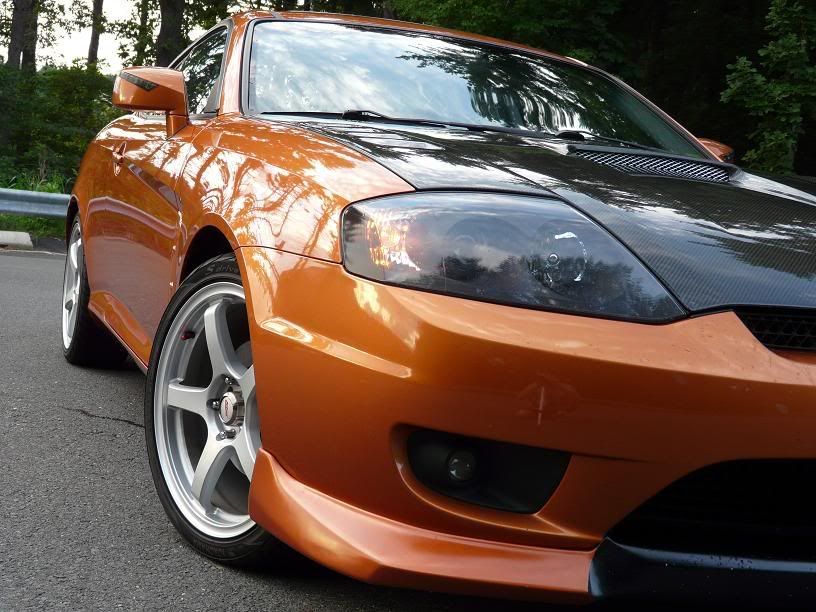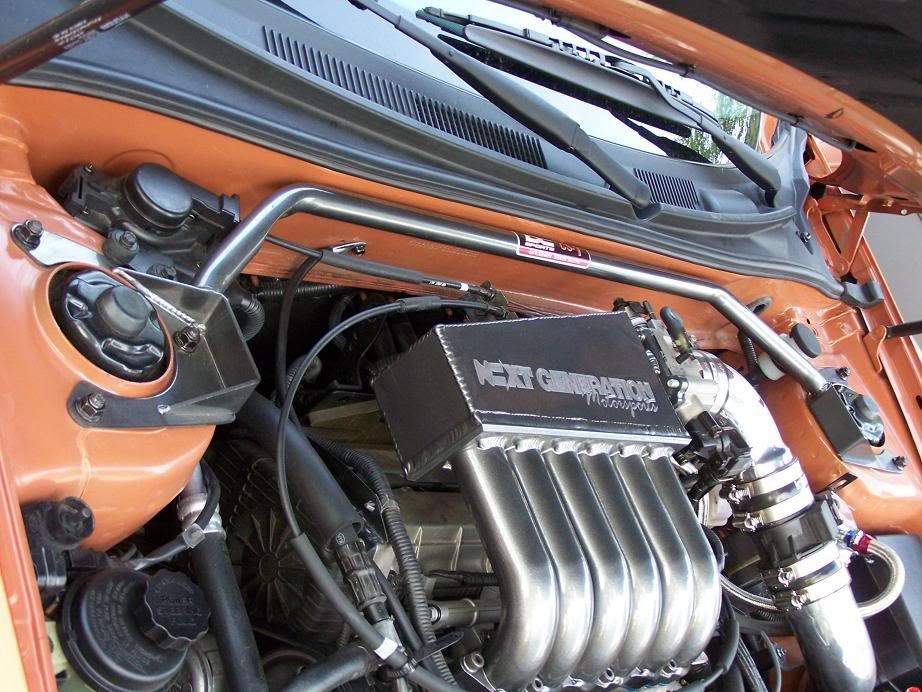 I'm a 27 year old network engineer with many passions, and thanks to the Tiburon, working on cars has become one of the more prominent ones. My goal has always to keep the tib true to its original design and look. That's the reason why I picked it over something practical. I've had every modification researched and planned out (with the exception of the ex-supercharger, and the lip). To this day, I will sometimes crack a smile while driving around, just because it's a great feeling to own this car. That's not to say that I wouldn't have that stupid grin with something more expensive or potent, but I have a truly genuine appreciation of my tib.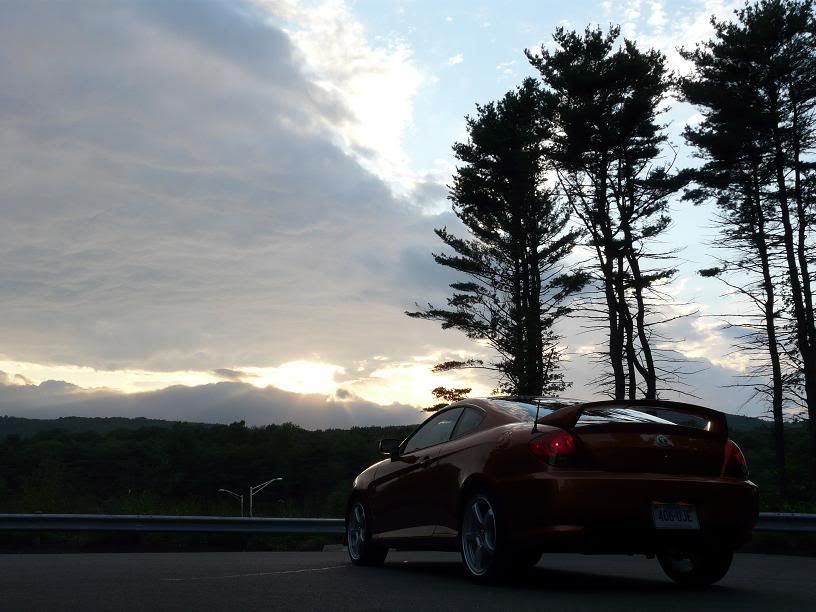 There's not much left that I plan to do to the tib, other than enjoy it. Everything has come together nicely. I can remember being frustrated that money didn't grow on trees and that I would have to save for some parts, or wait for the right timing, but it's been a great journey so far. Future mods will be suspension and brake parts that'll get upgraded when the time comes. One of my favorite modifications is my NGM Stage IV manifold. I went overboard, having it 3 step powdercoated anthracite (gunmetal) and polishing the letter engraving to a mirror finish. The wheels tie in nicely, and the hood helps draw questions and looks constantly.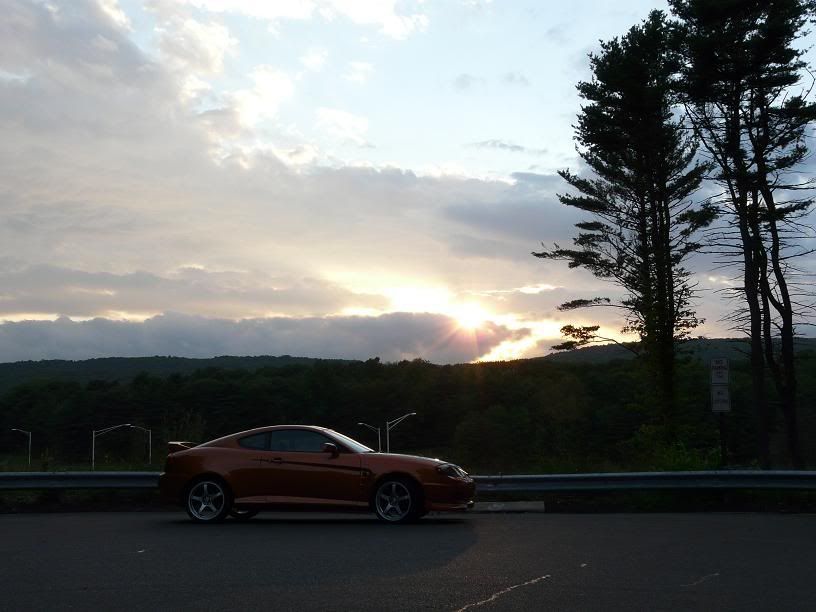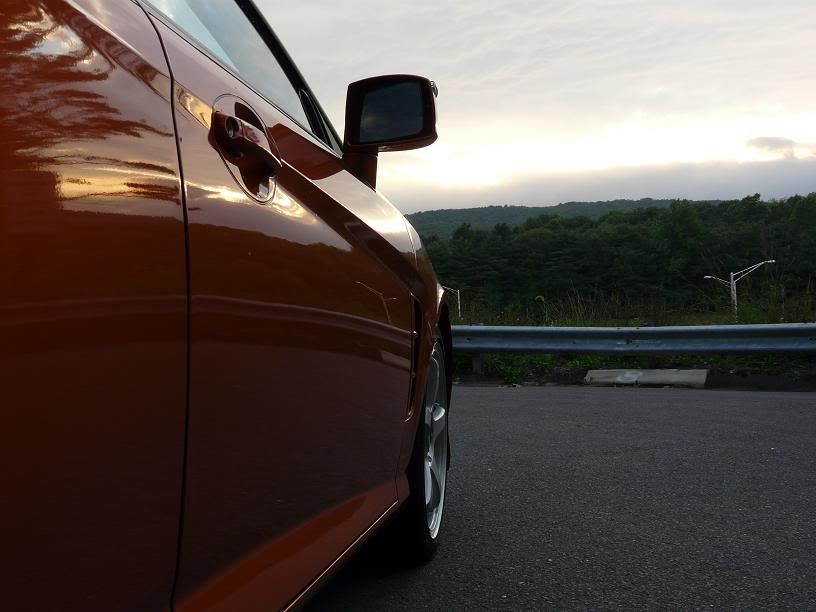 I'd like to thank the moderators and everyone else who helps run the new Car of the Season section for voting me into the final round and keeping it running. I'd also like to thank JD and Fallen Aquila, both of your car's equally deserve recognition and are modified nicely. Also, thanks to everyone who voted for the Orange Sex Machine!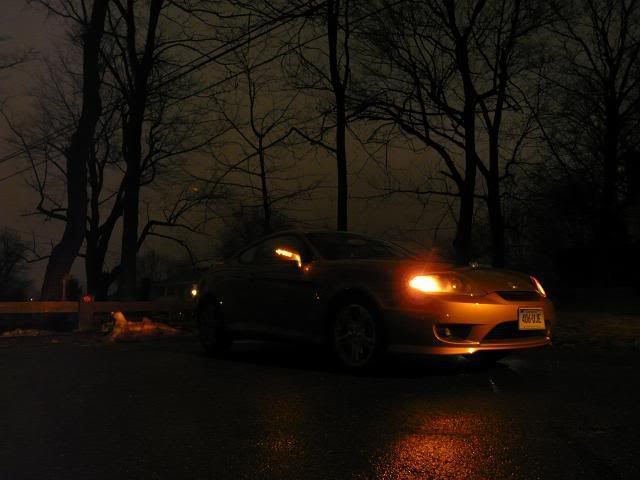 Congratulations T06Crush!​