Two sources to verify the proper installation of your high-performance rotors...
-the Hyundai Manufacturer installs them on the new 07 like I have mine installed
-POWERSLOT's instructions

This goes to everyone who has their high-performance rotors installed the WRONG WAY!!! I told all of you that I called PowerSlot and the they specifically explained to me which direction they go and everyone criticized me... Here is the pic from the new 07 with respect to ccagle2's photo haha with the new 07 tiburon with high performance rotors installed "FROM THE DEALERSHIP!"....
This is a picture of a properly installed non-directional slotted rotor
[/QUOTE]
the new 07 correctly installed!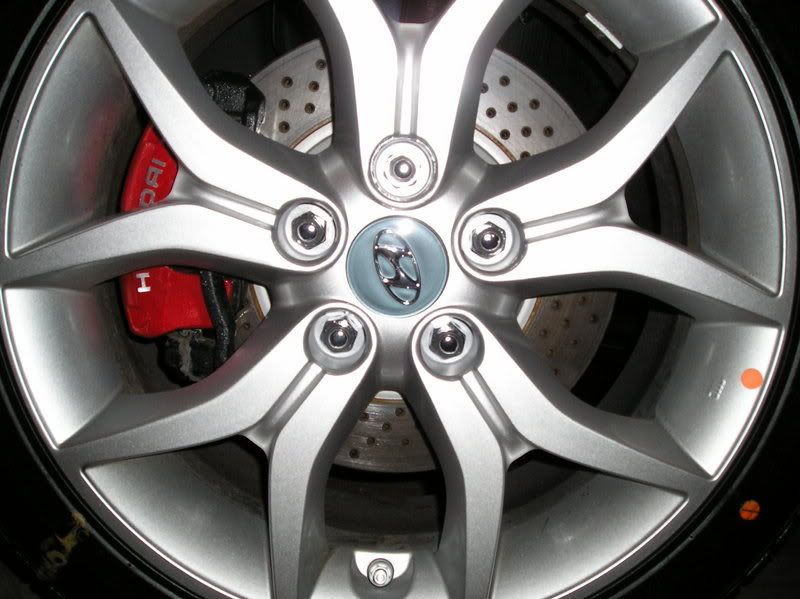 my car's rotors correctly installed with instructions from POWERSLOT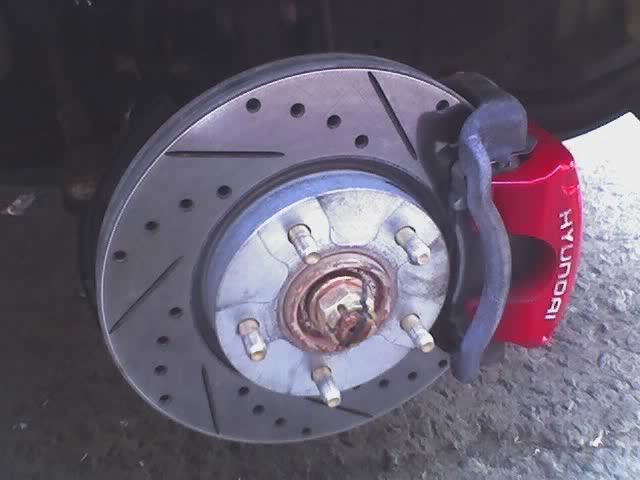 :3_koning:
Thank you once again... This just goes to show that we should all do our own homework with respect to this site as well, but don't always believe everything you read!