Discussion Starter
•
#1
•
Just got these on today. The install wasn't too bad thanks to my impact wrench. I was able to get all of the screws in the rotors out with it, except for one, which I had to drill out. After that, it was smooth sailing.
Got the car back down off the jacks, and I was already happy enough with the aesthetics of these gorgeous rotors. But, I promptly took it out for a test drive, and after no less than 3 miles of light driving/braking, the pads and rotors were nearly silent and operating smoothly.
The performance increase is just simply phenomenal. Braking is effortless to say the least, from practically any reasonable speed in town. I haven't gotten to take them on the highway or any "fun" roads, but I will son.
To those who are still debating on getting this fantastic brake package, debate no longer.
Front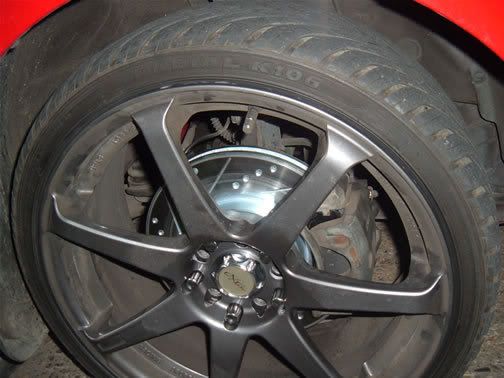 Rear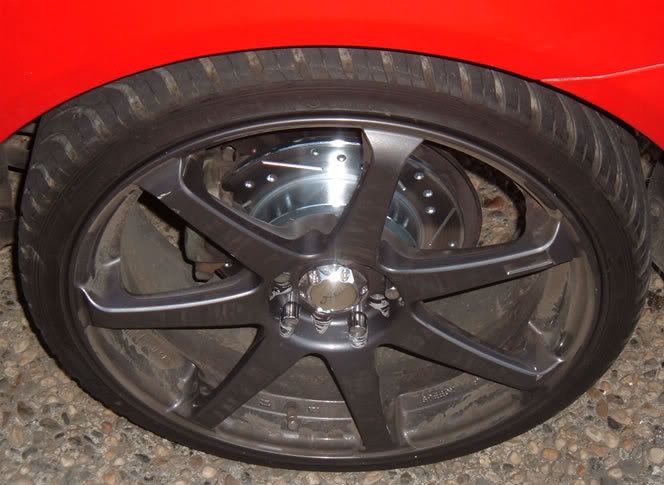 Ignore the absolutely filthy wheels. Tomorrow is car wash day, and there has been a lot of construction around me. Chico streets f'ing suck.