Discussion Starter
·
#1
·
Ok i been to waxwerks (local place) like three times today and every time i go in my alarm comes out worse. I just got the 508D (motion sensor) today and they cant get it to work right. so I was wondering if anyone else on the forums has had this problem? Also are they not stupid and it just cant sense out side the car? I have seen videos of it and it works three - four feet from the car and you have to be inside the window for it to work sensor to give a warning then followed by the full alarm... they installed it right under auto gear shift (i know save the Bulls*** about me driving a auto...)
I cant figure out which way to turn the screws for the sensitivity. there are two holes for adjustment and one that says factory on it.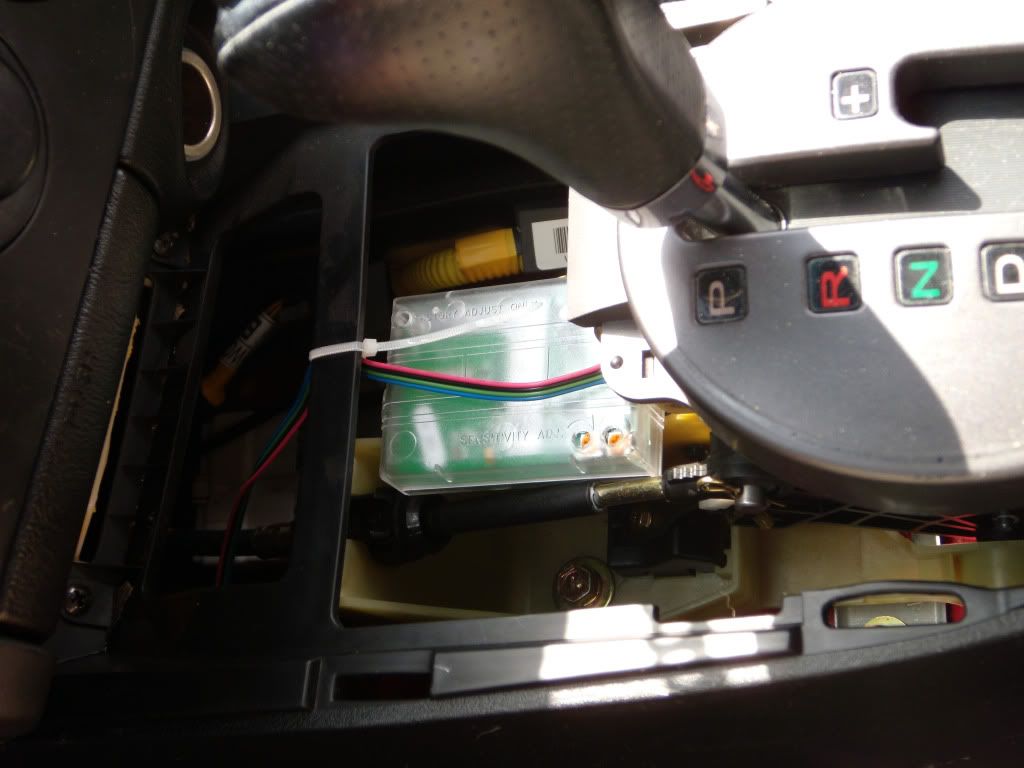 close up
they also didnt do a good job on securing it, they used some kinda glue when i pulled on it just to see it it fall off... the zip tie you see is just for the cord....
If anyone could help it would be great! I just cant keep trying to figure it out because my neighbors are getting mad... and had one cop stop thinking i was trying to steal the car...